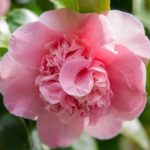 The Camellia Heritage Club was formed to thank and recognise those who have promised a bequest gift in their Will to Mary Potter Hospice.
Club members receive a special membership pin as a mark of appreciation with invitations to special events where members can enjoy meeting others and can keep up-to-date with what is happening at the Hospice.
An invitation to join
Please come and join us – become a member of the Camellia Heritage Club by leaving a Gift in your Will to Mary Potter Hospice.
The difference your Gift will make
By leaving us a gift in your Will we can continue to transform the lives of those living with a life limiting illness and support their families also.
Your gift can bring expert care, support and advice to help people live their best life possible.
The joy of giving
Bequests can be a sensitive topic – making a lasting gift of care for future generations is treated with care and sensitivity.
Anyone can leave a bequest – as long as it is written in their Will. Every gift, no matter the size, will help us.
It is simple to do, costs you nothing in your lifetime and the joy of giving gives you peace of mind and the satisfaction of doing good forever.
Please let us know if you have taken this wonderful action –you will automatically become a member of the Camellia Heritage Club. Contact Olinka Ching at Olinka.Ching@marypotter.org.nz or Ph:04 381 0163 in strictest confidence.
The Mary Potter Hospice Camellia
The pale pink camellia has been named 'Mary Potter' to mark the 150th anniversary of her birth, 22 November 1847.