Time to Care
Mary Potter Hospice is looking for compassionate, dedicated people to help deliver exceptional care to those who need it in our community.
If you're considering new opportunities for 2021, we welcome anyone with medical, nursing, allied-heath, administration and financial skills. View our current vacancies
Read what some of our amazing staff have to say about what it's like to work at Mary Potter Hospice: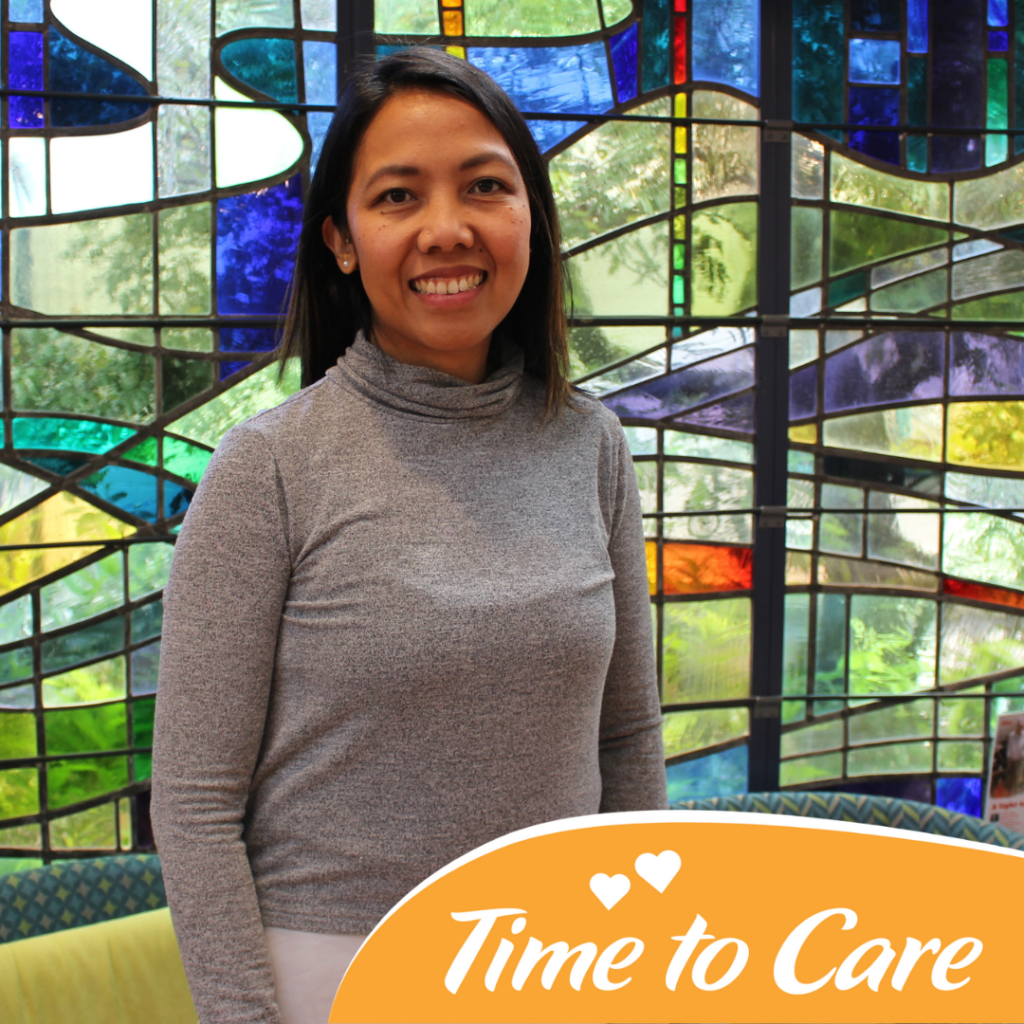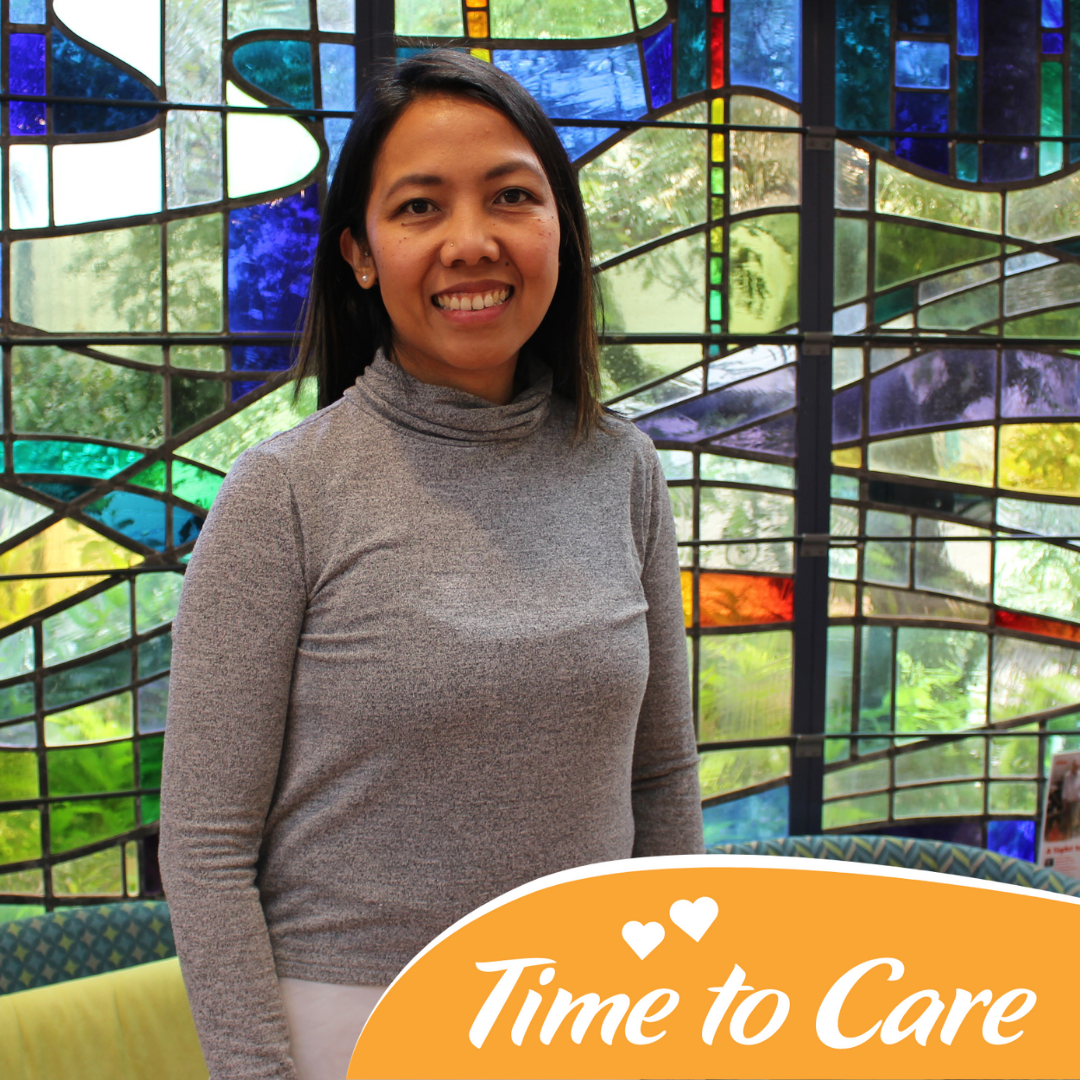 Meet Nurse Irese – "It's a unique and special experience…"
When Irese says she works at Mary Potter Hospice, people often react with: 'Oh that must be sad'.
"Sometimes it is, but actually it is more than that," Irese says, "it is extremely rewarding – and also fun." Irese is a nurse in the Inpatient Unit in Newtown, Wellington. Originally from the Philippines, Irese moved to New Zealand to further her nursing career. She did a short stint working in rest homes in Taranaki, but always craved a different type of nursing. She was drawn to palliative care, so decided to find work in the Hospice sector.
"I was told about Mary Potter Hospice and instantly wanted to get a job there. I applied for a role and luckily got it. You are all working together to help the patient. You can meet their needs in a range of ways – whether that is a counsellor, a physiotherapist or a doctor. Everyone is focused on supporting the patient, which is pretty amazing. You get to look after and spend time with amazing people. I am very lucky to have my job." Read more
Meet Nurse Shaun – "I find my work challenging and exciting…"
Shaun has spent most of his career working in the United Kingdom, but in 2019 he and his husband immigrated to New Zealand. For nearly two years, he has worked as a Palliative Care Coordinator with Mary Potter Hospice.
Shaun's usual day begins at the Hospice in Newtown before visiting patients in their homes. While there were many similarities between the UK and New Zealand hospice sector, working with Māori and Pasifika whānau and families was a new experience.
"It has been a big learning curve for me. I have been supported from the onset including a gentle introduction to the Treaty of Waitangi. I have found it exciting and challenging. The Hospice provides a range of information and support so that its staff understand the deep cultural diversity of Aotearoa New Zealand." Read more