NVW2018 – Meet Danielle, Volunteer Admin Support
June 18th, 2018
A little kindness goes a long way
Danielle recently joined Mary Potter Hospice as a volunteer providing administration support to our Volunteering team, coordinating volunteer rosters for the Inpatient Unit meal services two days a week.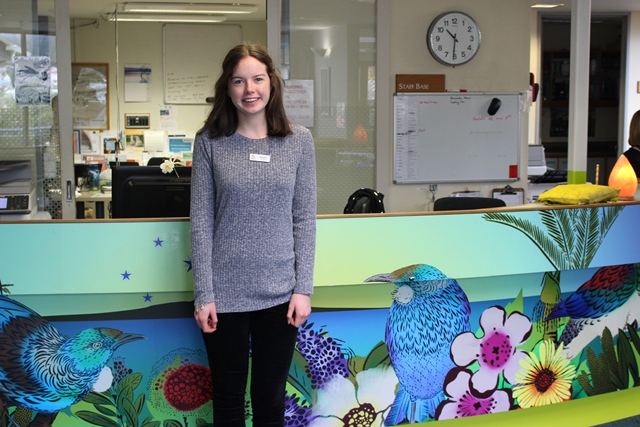 Currently halfway through a Bachelor of Science & Law at Victoria University, Danielle decided that she wanted to volunteer for hospice as a way to give back for the help and support she and her family received when her Poppa past away.
I wanted to help out because it's such an important service. Hospice nurses helped my Poppa for only a few days as it was quick, but they were really caring. And we were amazed to find out it was free. It was really comforting to know they were there when we needed them.
This is Danielle's first experience of a volunteer role, aside from helping her grandparents volunteering at local aged residential care homes a few times a year, Danielle would play the flute while her Grandma would play the piano.
"[Volunteering] fits really well within my studies, and it's great to develop skill sets that might help me in my career later on."
Danielle's mum is a nurse, and her best friend's mum back in her hometown of Auckland is a hospice doctor, which was where Danielle first heard of palliative care – a part of what hospice offers.
I think it's really important to give back to your community in some way – if you're able to help, you should. A little kindness is really important.
Thanks so much, Danielle!
---