Governance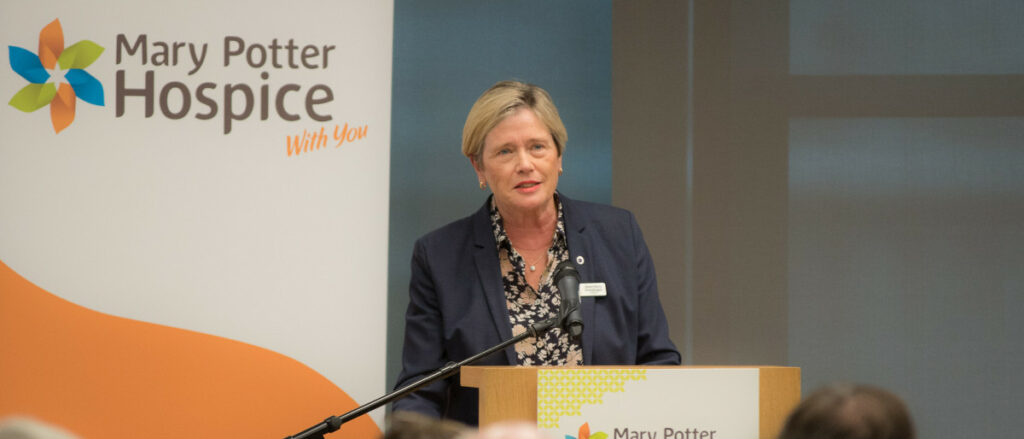 The Mary Potter Hospice Foundation's Board of Trustees provides governance for the Hospice on behalf of the people we serve.
Mary Potter Hospice Patron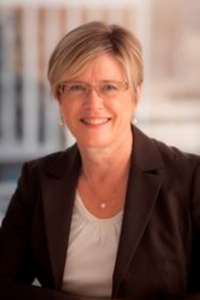 Dame Kerry Prendergast (CNZM)
We were delighted when Dame Kerry Prendergast became the Patron of Mary Potter Hospice in 2017. Dame Kerry is the former Mayor of Wellington and former Vice-President of Local Government New Zealand and holds an MBA from Victoria University.
Dame Kerry is currently Chair of the Environmental Protection Authority, Tourism New Zealand, and New Zealand Film Commission. She is a Director of Oceania Healthcare, Compass Health PHO, NZ Conservation Authority and NZ China Council, and a Trustee of the New Zealand Community Trust, National Army Museum, the Wellington Free Ambulance Board and the Victoria Foundation. Dame Kerry is also a Board member of the Phoenix Football Club and the NZ-US Council Advisory Board.
Dame Kerry was awarded a CNZM in 2011 for her services to local government, and is a distinguished Alumni of Victoria University. In July 2016 Dame Kerry was also awarded a Lifetime Excellence Award for Outstanding Contribution to Local Government.
Our Board of Trustees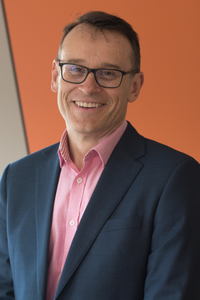 Malcolm Bruce, Chair
Malcolm is a Principal at KPMG providing advisory services in risk management. He was previously the Chief Risk Officer at Kiwibank.

Malcolm has had a wide range of community involvement over many years, ranging from local sports clubs, regional associations (Squash Wellington) and in 2011-12 Malcolm and his wife set up a charity to support affected Christchurch businesses (Hands up Wellington).

Malcolm is a member of the Risk Specialisation committee for CAANZ and previously served on the Professional Standards Board. Malcolm and Rochelle have four grown children. Malcolm is Chair of the Remuneration and Nominations Committee, the Audit Finance and Investment Committee and currently Chair of the Mary Potter Apartments Committee, and a Trustee of the Forever Foundation.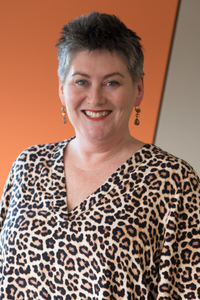 Stephanie Dyhrberg, Deputy Chair
Stephanie is a long-time Kāpiti resident and employment lawyer and partner in her law firm, Dyhrberg Drayton Employment Law. Stephanie is a generous volunteer, giving her time to a number of organisations and programmes, including the Council of the Wellington Branch of the Law Society and as honorary solicitor to Refugee Trauma Recovery. She also advises charities, school boards and clubs on employment and governance.
Stephanie has acted in a pro bono capacity and appeared as counsel for the Coalition for Equal Value, Equal Pay in the Employment Court and Court of Appeal in the landmark Equal Pay Act litigation. In 2015 Dyhrberg Drayton Employment Law was awarded Employment Specialist Firm of the Year at the 2015 NZ Law Awards.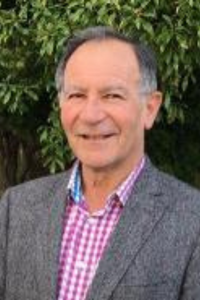 Martin Lenart
Martin, a chartered accountant, is a business consultant and mentor with Business Mentors NZ and provides advisory support to 12 SMEs. He holds a number of directorships including Arthritis NZ on which he chairs the Investment committee.
Martin also gives his time generously to volunteering and has served the Hospice in that way for many years, and is a Trustee of the Forever Foundation.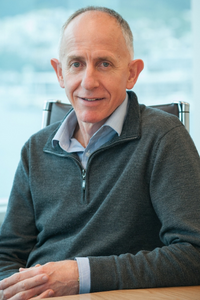 Dr David Werry
David has been working full time in General Practice since 1998, with particular interests in the care of older patients and palliative care. He looks after three rest homes and has patients in hospital level and dementia care facilities. He was a GP obstetrician for nearly 20 years.
David has served on the board of the Wellington After Hours Medical Centre for 10 years. In his spare time he is a keen reader, gardener, occasional tramper and even more occasional fly fisherman.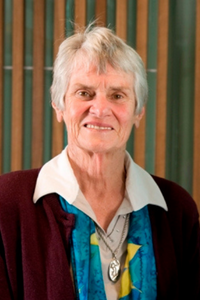 Sr Margaret Lancaster, Little Company of Mary
Sister Margaret began working in the Mary Potter ward of Wellington's Calvary Hospital in 1974 which at the time specialised in geriatric care.

Sister Margaret became aware of the writings of Dame Cicely Saunders and Dr Elisabeth Kubler-Ross who were advocating better treatment for the terminally ill through holistic care. She lobbied with a number of doctors for palliative care beds to be offered to the terminally ill which resulted in five beds being designated for palliative care. She followed this with a paper for the Little Company of Mary advocating the establishment of a centre to care for the dying. The proposal was accepted and it led to the development over the next few years of a hospice ward designed to cater for the needs of the dying and the provision of holistic care involving the patients, family and friends, the provision of physiotherapy, grief therapy and occupational therapy.
Sister Margaret raised awareness in the health sector of modern hospice care by undertaking an extensive programme of speaking engagements to medical practitioners and health professionals. Her deep knowledge of modern hospices has been an inspiration for those working in the New Zealand palliative care sector.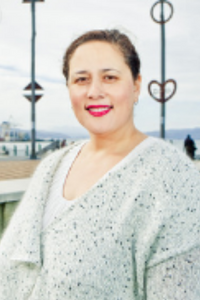 Tui Te Hau
Tui Te Hau is the Director of Public Engagement at the National Library of New Zealand and formerly established Mahuki, Te Papa's innovation hub. In her work, Tui has sought opportunities to deliver greater value for communities, whanau, hapu and iwi.
Tui is an experienced leader, a scholarship recipient for the 2017 Global Women Breakthrough Leaders Program and finalist in the government category for the Wellingtonian of the Year 2017.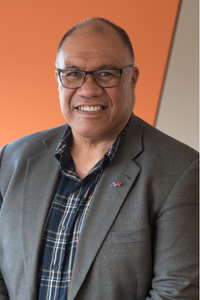 Anthony Carter
Anthony is a New Zealand born Pacific Islander of Samoan, Kiribati, Tuvalu and English decent. He currently holds numerous leadership roles including Co-Chair – Wellington City Council Pacific Advisory Group, Lead Manager/General Manager – Central Pacific Collective, Governance/Management – Vaka Atafaga Pacific Nursing Service, a member of the Wellington Regional Skills Leadership Group, among many more community-focussed organisations.
He also currently serves as the Chair of the Mary Potter Hospice Pacific Advisory Group, a role which has given him the opportunity to contribute and further serve the Hospice and our Pacific communities.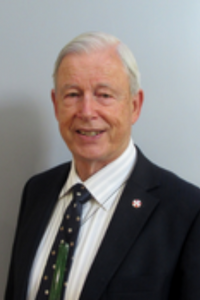 Professor Gregor Coster (CNZM)
Prior to being Professor Emeritus at Te Herenga Waka Victoria University of Wellington, Gregor was Professor of Health Policy and Founding Dean of the Wellington Faculty of Health at Victoria University. He previously held the role of Elaine Gurr Professor of General Practice at the University of Auckland after fifteen years in full-time general practice.
He is a past Chair of District Health Boards New Zealand and Chairman of the Counties Manukau and West Coast District Health Boards. Other past positions include the founding Chair of WorkSafe New Zealand which is the national health and safety regulator, and Board Member of the Accident Compensation Corporation, Deputy Chairman of the Pharmaceutical Management Agency (PHARMAC) and of Health Workforce New Zealand. Gregor was made a Companion of the New Zealand Order of Merit in the Queen's Birthday Honours List in 2007 for services to public health.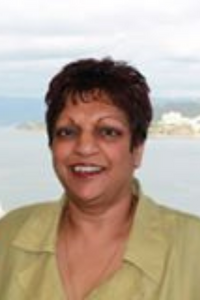 Sumati Govind
Sumati Govind is an experienced business and investment executive, with governance experience in the not-for-profit and business sector. She is a member of the Wellington Indian Association and a born and bred Wellingtonian. Sumati has strong connections to Ngāti Tu Korehe, Te Ati Awa, Ngāti Toa, Ngāti Raukawa and Te Arawa. She is a Trustee of the Forever Foundation.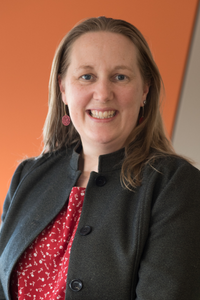 Catherine Epps
Catherine was drawn to serve on the Board of Mary Potter Hospice after a positive experience of the services a hospice can provide when her Dad passed away when Catherine was a teenager.
Catherine has since qualified as a Speech-language Therapist specialising in working with adults who have neurological impairments- including those who have chronic or progressive disabilities. Catherine has thrived when supporting others to achieve, and has done this via Senior Leadership roles at ABI Rehabilitation, Capital and Coast District Health Board, and currently at WorkSafe. Catherine is a member of the Institute of Directors, holds a Masters in Human Communication and Deaf Studies, plus is a Fellow of the Australasian College of Health Service Managers.
Catherine migrated from the UK to Aotearoa in 2006, and now identifies as a kiwi who loves pastimes that mean she can enjoy the best of this country; good food, tramping, sailing, and being with her family.
Te Pou Tautoko
Te Pou Tautoko provides advice and supports the Hospice to implement the Māori Service Plan and ensure our services meet the needs of Māori communities. The group ensures that a Māori voice is maintained through all levels of Mary Potter Hospice.
Te Pou Tautoko has contributed to projects that influence palliative care on a nation-wide basis. The group has assisted with education and research projects, as well as providing support at formal ceremonies and occasions. All Hospice staff have the opportunity to seek guidance and advice from Te Pou Tautoko when working on specific projects.
Pacific Advisory Group
The Pacific Advisory Group supports Mary Potter Hospice to increase awareness of Hospice within the Pacific communities of our service area and gives advice to the Hospice to ensure culturally safe services are accessible to Pacific patients and families.