With you at the Inpatient Unit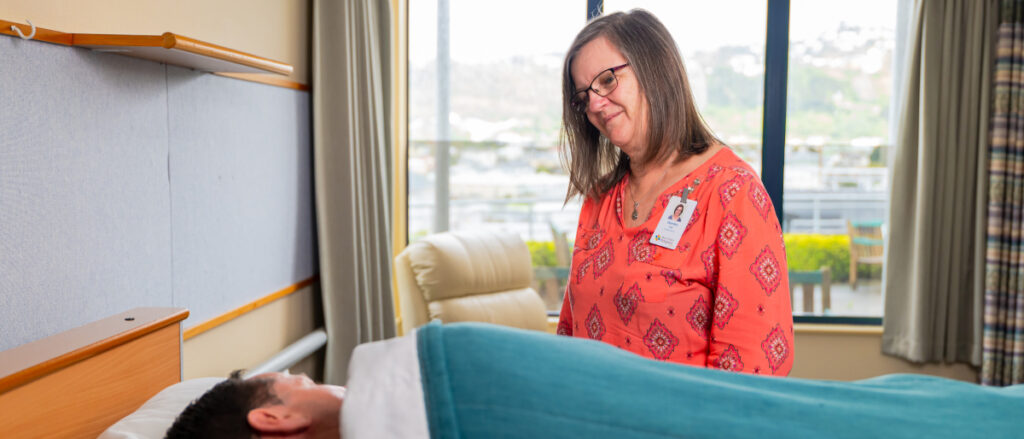 Mary Potter Hospice has an Inpatient Unit in Newtown, Wellington.
The majority of the people we support stay in their own homes. However, sometimes patients may benefit from some time at our specialist Inpatient Unit in Newtown, Wellington.
You may be referred to the Inpatient Unit by your GP, specialist doctor or a Mary Potter Hospice nurse. Admissions to the Inpatient Unit are based on the urgency and complexity of your needs.
People are admitted to the Inpatient Unit for a variety of reasons, including:
Management of pain or troublesome symptoms
Respite for complex care
Care in the final stages of your life if care at home is no longer possible or desired
Our multidisciplinary team based at the Inpatient Unit caters for the unique needs of each person who is admitted. This holistic care is provided by specialist nurses, doctors, counsellors, social workers, spiritual carers and a range of therapists.
The length of stay varies for each person. If longer-term care is needed the Mary Potter Hospice team will work with you and your family or whānau to discuss other care arrangements. We will work with your GP, district nurses and care home staff to ensure continued support.
Staying at the Inpatient Unit
Visiting the Inpatient Unit