Education and training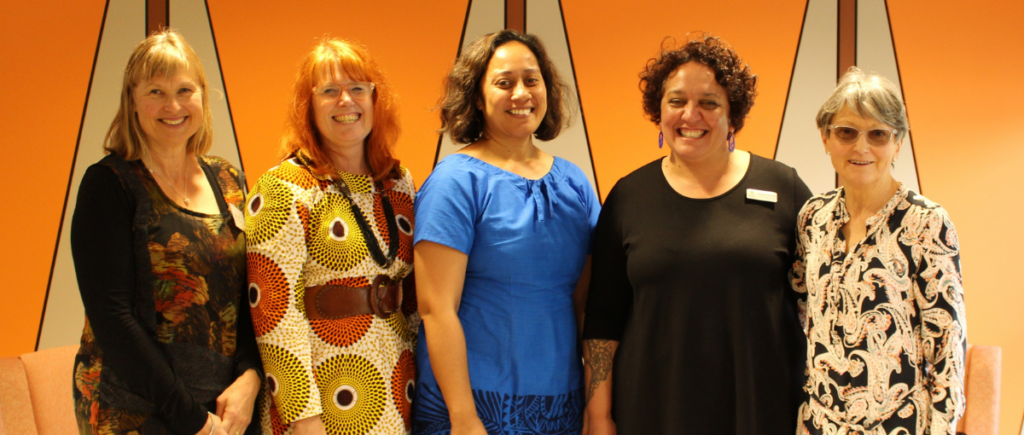 Mary Potter Hospice provides specialist palliative care education and training across the health sector and in the community. Our team draws on specialist palliative care knowledge based on research, education and clinical practice.
Ako Ako | Education
The concept of ako describes a teaching and learning relationship, where the educator is also learning from the patient, whānau and community. It is where educators' practices are informed by the latest research and are both deliberate and reflective. Ako is grounded in the principle of reciprocity and also recognises that the teacher, learner and whānau cannot be separated.
O Matou Oranga | Our purpose
Mary Potter Hospice seeks to deliver high quality palliative care education. Health care professionals are stretched, and finding it increasingly hard to commit to full day education programmes, so we need to adapt and offer choices in the modes of delivery of palliative care education.
There are different levels of need across the palliative care education spectrum, from basic introduction to palliative care to specialist palliative care advancement.
Masterclasses and webinars
COVID-19 has taught people that they can embrace change with new technologies. Whilst we hope to provide some face-to-face professional development this year, we will also be prepared to offer online options with a variety of webinars and blended learning opportunities.
Cultural Diversity Loss & Grief Masterclass (face-to-face) – $125
Wednesday 25 May 2022, Te Whare Rānui – Mary Potter Hospice, Porirua
In this one day workshop we will explore contemporary models and specific cultural influences on grief processes and grieving at a distance in Aotearoa. We will draw upon the knowledge of Mary Potter Hospice specialists in this field, and a lived experience of diverse community groups, whilst having the opportunity for interactive discussion. The course is targeted at health professionals and/or community and social care workers.
Subcutaneous Syringe Driver Training
In Red Phase 3 we will be working directly with each ARC facility. If you require syringe driver training for your staff please contact us directly at education@marypotter.org.nz
Mary Potter Hospice Scholarship for Palliative Care Nursing
This scholarship is dedicated to supporting Māori and Pacific student nurses, with an  interest in palliative care, to strive towards excellence in nursing while exploring palliative care as a future career option. It provides up to $5000 toward the cost of final year tertiary fees and also offers a guaranteed elective final work placement in the Inpatient Unit as well as an opportunity to work with us as a casual Health Care Assistant during this final year of study.
All Māori and Pacific nursing students currently studying at Massey, Whiteria or Victoria University of Wellington are eligible to apply. Find more information about the scholarship and how to apply here.
For more information about our education offerings: