Corporate support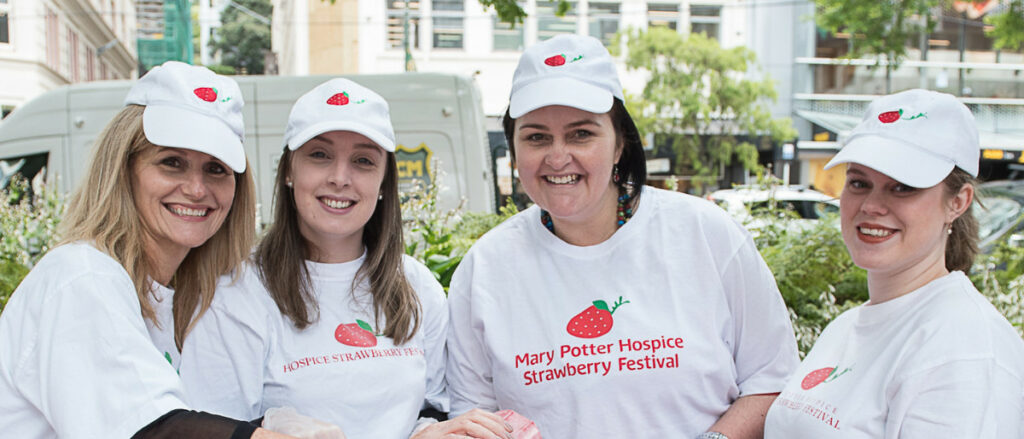 Mary Potter Hospice thanks all our supporters for their generous contributions – whether it is fundraising, gifts in kind, or volunteer time.
All of our major supporters' names and logos are placed on our Board of Appreciation, which is centrally located in the main foyer of the Mary Potter Hospice Inpatient Unit in Newtown, Wellington. We also have a number of other ways we can thank you including placement of your logo on our website, social media and in our newsletters. You may choose a plaque for your office, VIP invitations to events or attend our Annual Meeting.
Charity of choice
Why not make us your charity of choice at work? Nominate Mary Potter Hospice as your next charity partner. Your contribution can make a big difference to hospice care.
Payroll giving is an easy way to donate directly to Mary Potter Hospice. Employees can give once or set up regular payments and receive an immediate tax benefit of 33% of their total donation. Contact your HR department for more information.
Corporate Partnership
A partnership with Mary Potter Hospice offers genuine opportunities for all your staff to get involved with our fundraising campaigns. By partnering your branch, office or store with the Hospice, your employees can fundraise and volunteer in the communities they live and work in. They will be able to see where the money they raise is being spent and how their support is making a difference, which can be hugely motivating.
Our range of fundraising activities offer different ways for your employees to contribute to a cause that touches the lives of over 890 patients each year. We work hard to understand your company and your employees so we can provide bespoke events and campaigns that will engage your staff.
To discuss any of these opportunities in more detail please contact:
Phillip Harris – Senior Fundraiser
Call 04 381 0191 or email phillip.harris@marypotter.org.nz