Make a referral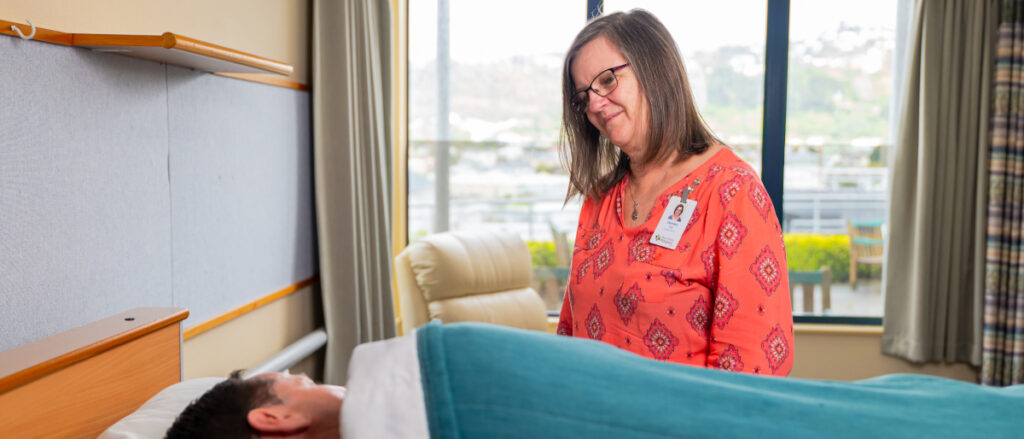 Mary Potter Hospice is a community-based service, providing specialist palliative care services free of charge to the people of Wellington, Porirua and Kāpiti.
Mary Potter Hospice has a set Referral Criteria on the Hospice's programme of care. The patient and their family or whānau must be informed of the nature of the palliative care offered by Mary Potter Hospice and must agree to the referral.
Update 12 January 2023: Changes to Mary Potter Hospice admission criteria
Early December last year we started accepting only urgent referrals into our specialist palliative care community teams in Wellington, Porirua, and Kāpiti.
This was reviewed again prior to Christmas and a decision was made to start accepting routine referrals again. Advice is sent to referrers on these occasions once the referral has been assessed by Triage, that there will be a delay in contact being made by Mary Potter Hospice as the more urgent referrals need to take priority. Contact will be made with more routine referrals as soon as we are able to do so.
Some of our clinicians and managers have reviewed this on 12 January 2023 and have agreed that this process needs to continue until further notice while we are dealing with big caseloads, staff leave – including for COVID-19, recruitment difficulties, and the increased time many patients are needing as other health services are also less able to deliver and we are seeing people later in their journey.
We will continue to advise referrers who send routine referrals, that the referral has been accepted however there will be a delay in Mary Potter Hospice making contact.
The response to referrers in these cases will include:
The referral does meet our admission to service criteria, however due to current levels of demand, there may be a delay in our response as we are prioritising more urgent referrals at this time.
In the meantime, please contact the Triage Team on 04 296 1283 if your patient's situation has changed to the point where they meet the criteria below. You can also ask to be put through to one of our SMOs if you would like advice or support with medication etc.
What will happen next?
We will continue to review this approach every fortnight and will advise you when we are able to return to responding more quickly to less urgent referrals.
We have sent an update about this change to all referrers, other partners in the hospital and wider health system.
If you have any questions about this change please contact Dr Alana Wilson, Acting Medical Director (alana.wilson@marypotter.org.nz) or Donna Gray, Director Clinical Services (donna.gray@marypotter.org.nz)
To make a referral