Our history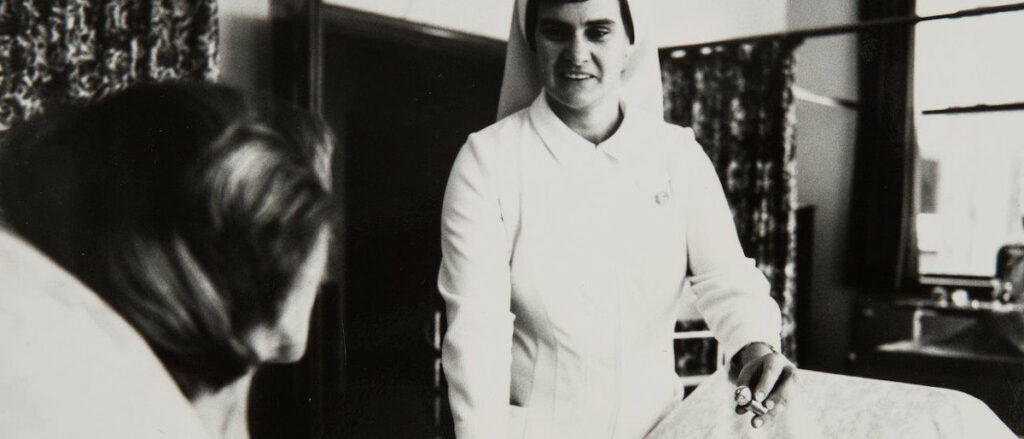 For over 40 years, Mary Potter Hospice has provided specialist free-of-charge palliative care services for the people of Wellington, Porirua and Kāpiti.
The story of Mary Potter Hospice began when the Little Company of Mary, a group of Catholic Sisters founded by the Venerable Mary Potter, established Calvary Hospital at Florence Street in Newtown in 1929.
They advocated in the early 1970s to set up beds to nurse the dying and by 1979, the Sisters had established New Zealand's first Hospice: Mary Potter Hospice.
Sister Margaret Lancaster, a rebellious spirit with determination, led a movement that resulted in the commitment to make hospice services forever available to all patients regardless of their financial position.
In 1988 the Little Company of Mary sold Calvary Hospital and gifted Mary Potter Hospice to the people of Wellington as an independent non-sectarian charitable trust, the Mary Potter Hospice Foundation. The Sister's believed that the Hospice should sit supported within the community. They instilled the values of respect, compassion, dignity, hospitality and stewardship, which remain essential to our work today.
The community support to build the new independent Hospice was extraordinary. Through dinners, BBQs and a citywide phone appeal, Wellingtonians raised $4.1 million towards the $6.1 million needed to get the Hospice up and running.
In the legacy of the Little Company of Mary Sisters, Mary Potter Hospice continues to be a leader in specialist care for people with life-limiting illnesses. It takes a whole person approach, meeting not just the physical needs but also the emotional, spiritual and social needs of patients and their families and whānau.
Services now include the Inpatient Unit in Newtown and Community Hospices in Porirua and Kāpiti. Maintaining a community focus, our services are provided wherever people are – at home, in Aged Residential Care or in the Inpatient Unit in Newtown. Volunteers remain essential to the life and vibrancy of all Hospice services, and connect the Hospice back to our local communities