Become a retail volunteer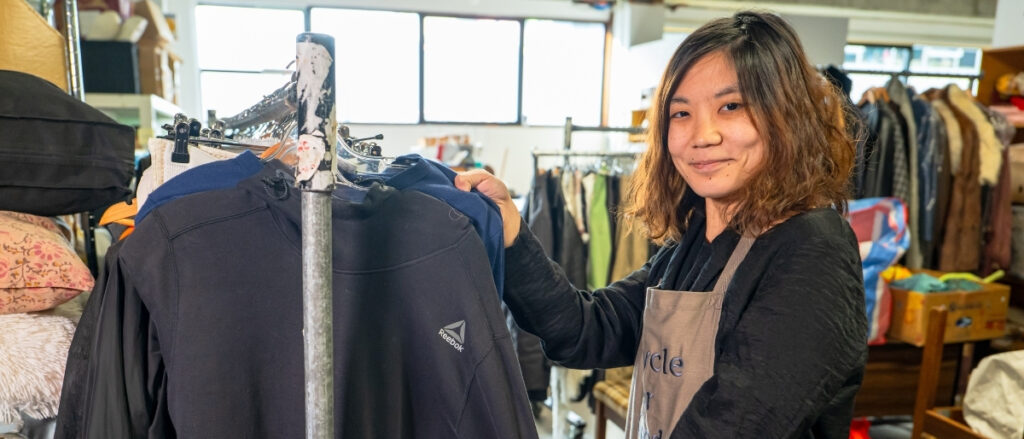 Our retail volunteers are a generous and committed team who play a huge part in what we do.
As a retail volunteer, you'll make a positive impact in your community, gain new skills, develop lasting friendships and be a part of a fun team.

All Mary Potter Hospice volunteers attend an orientation and specific training is given for each role from the volunteer's manager and team. Volunteers are provided with ongoing guidance and health and safety training as well as support from their supervisor.

Whether you volunteer with us for a few hours, or a few days each week, your time helps us keep hospice services free – here's how you can help.
Volunteer Shop Assistant
Volunteer Shop Assistants prepare and sell goods donated to our Hospice shops and create a great experience for customers.
Volunteer Truck Hand
Volunteer Truck Hands collect donations of goods from the general public and distribute donations throughout our retail network. Volunteer Truck Hands must be able to undertake heavy lifting.
Volunteer Online Retail Coordinator
Volunteer Online Retail Coordinators photograph, upload listings and organise the fulfilment of items sold on the Hospice's Trade Me store. Second-hand online retail trading experience is preferred.
Volunteer Treasure Hunters and Sorter
Volunteer Treasure Hunters and Sorters help us organise donations, select, price and prepare quality goods for sale at the Hospice shops.
Please contact our volunteer services team for more information about volunteering
Email volunteer@marypotter.org.nz