Hospice Art Gallery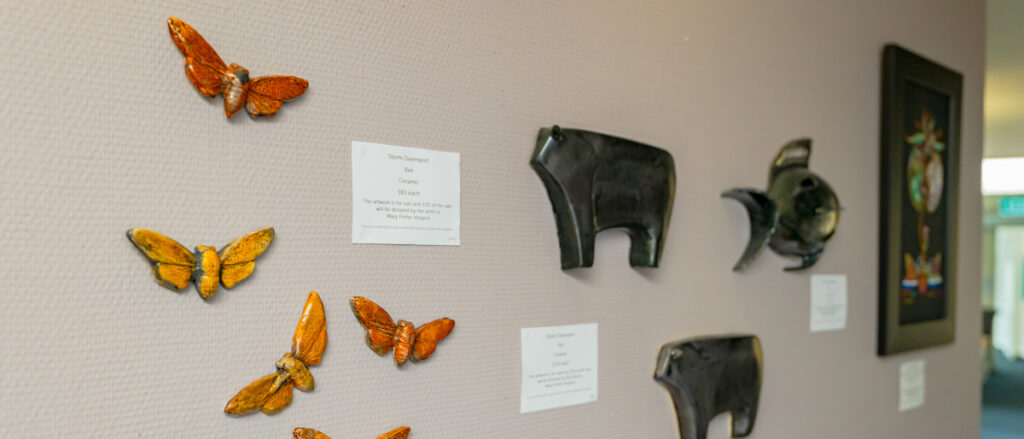 Purchase works of art from the heart, in support of Mary Potter Hospice.
We're very fortunate to have two volunteer art curators who adorn our Inpatient Unit in Newtown with gorgeous artworks by local artists. These artworks add a special touch of comfort and interest for our patients and their families.

You can purchase one of these beautiful pieces of art, and add a meaningful touch to your home, or give a one-of-a-kind gift to someone special. All artworks are for sale with a percentage of sales going directly to the Hospice. There's something for everyone depending on your style, budget and wall space!

Thank you to our volunteer art curators and all participating local artists for giving the gift of their time and creative talents in support of Mary Potter Hospice.
Contact us for more information about our Hospice Art Gallery
Email art@marypotter.org.nz