Our Executive Team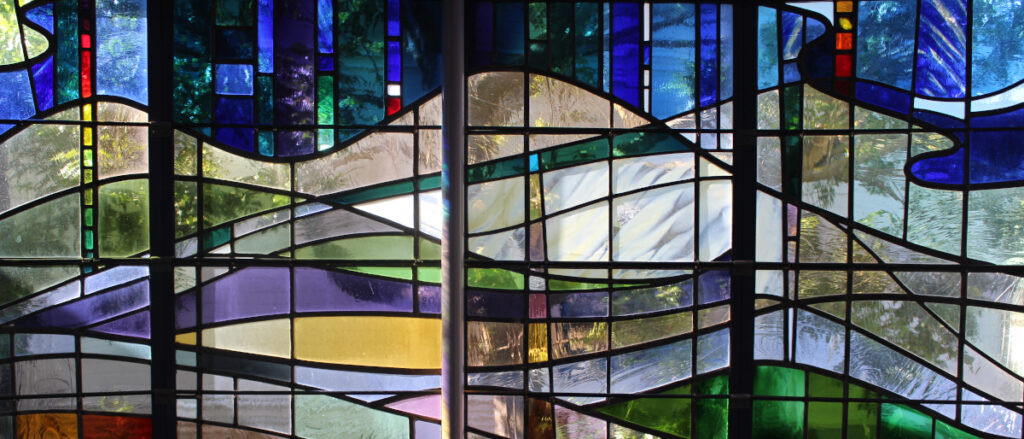 Our Executive Team run the day-to-day tasks of managing Mary Potter Hospice.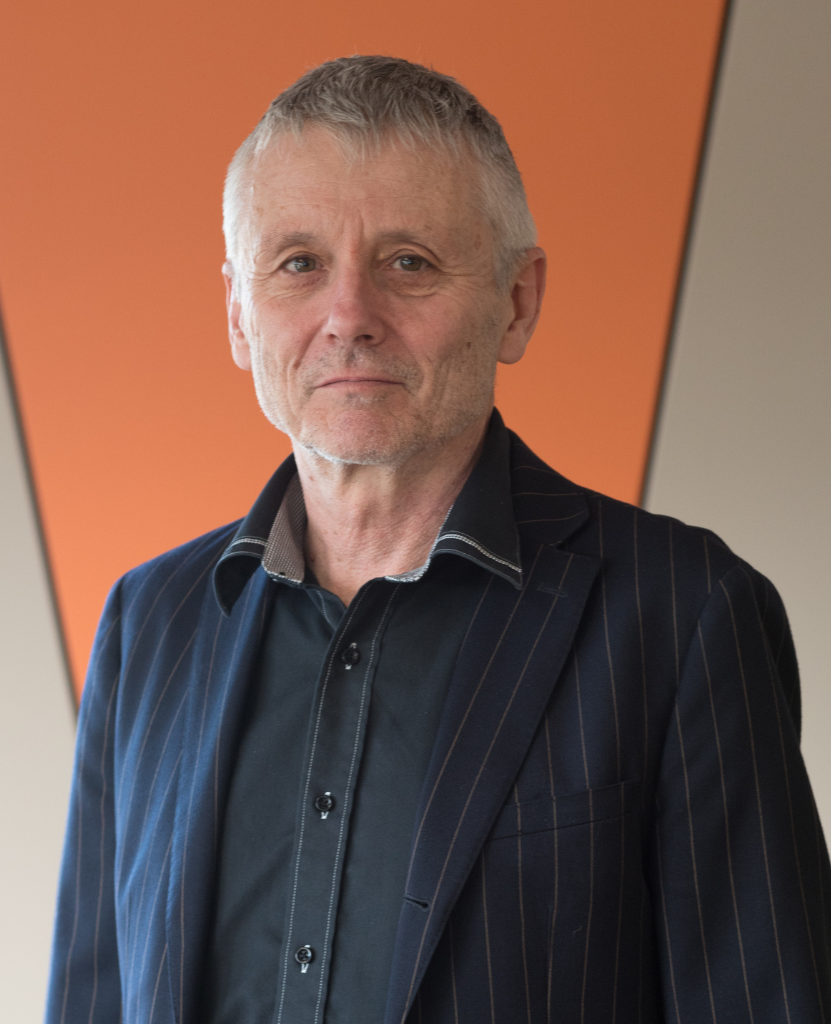 Tony Paine – Chief Executive
Tony comes most recently from Life Unlimited Charitable Trust, a national disability service provider, where he was Deputy Chief Executive. He took up this role after leading the AccessAbility Group into a merger with Life Unlimited in 2021. He has over 30 years experience in not-for-profit leadership and management working in the health, social service, and cultural sectors.
Tony's career includes work with the NZ AIDS Foundation, the Christchurch Methodist Mission, and in CEO roles at Comcare Trust, the Christchurch Arts Centre, Victim Support, New Zealand Red Cross, Philanthropy New Zealand and the AccessAbility Group.
Tony served on the Board of Housing New Zealand for five years, has a Masters in Management, is Chair of the Silver Noodle Soup Trust that runs drama and film making with young disabled people, and lives in Wellington with his partner Bernadette and their two daughters, Sally and Maggie-Rose.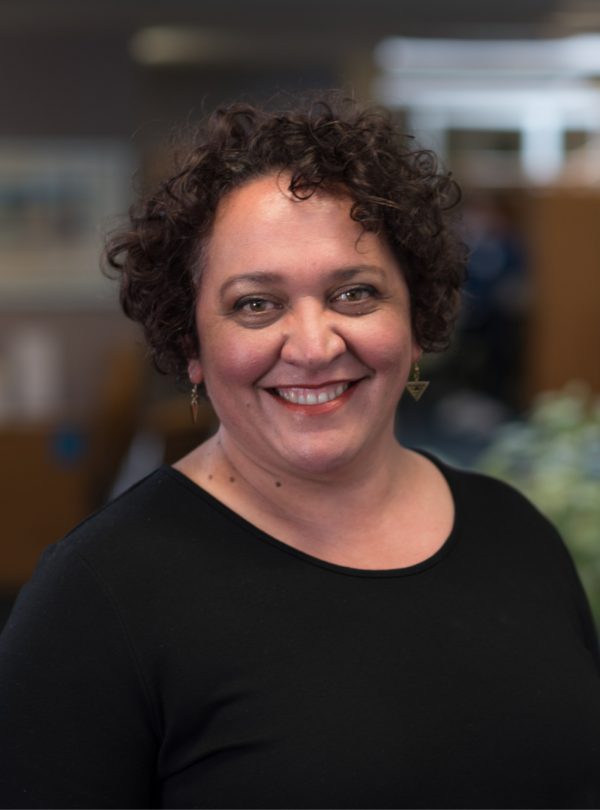 Vanessa Eldridge (Ngāti Kahungūnu and Rongomaiwahine) – Director Health Equity
Vanessa has a background in nursing and has led and developed several programmes relating to loss and grief for Māori, compassionate communities work and leads a team focussed on the provision of an equitable service for all. The priority groups are Māori and Pacific peoples.
Vanessa has contributed to national research, publications and professional development material including the Foundations of Spirituality Programme with Hospice NZ and more recently Mauri Mate; A Māori Palliative care Framework for Hospices. Vanessa links to the Advance Care Planning Team at the Health Quality Safety Commission and the Cancer Society Wellington Branch. Her team leads our connection to mana whenua and Pacific communities through the Pacific Advisory Group and Te Pou Tautoko. Vanessa is a qualified bi-cultural supervisor.
Vanessa is Wellington born and of Rongomaiwahine and Ngāti Kahungūnu descent. She has two sons and lives in Wellington, Aotearoa New Zealand.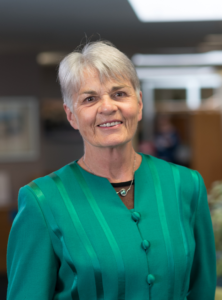 Diana Pryde – Director Infrastructure and Development
Diana is an experienced leader, with a diverse cross-section of skills and significant experience in working with staff, volunteers and professionals. Diana has been with the Hospice for over seven years and worked as Director Support Services, for much of that time. She is now supporting the Hospice in this role as it develops its suite of rental properties, designed to provide the Hospice with long term rental revenue.
Diana has held several long-term senior roles, with the Bankers Institute, the New Zealand Institute of Chartered Accountants (now Chartered Accountants Australia & New Zealand), the Crown Law Office and Athabasca University in Canada.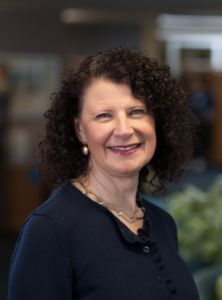 Philippa Sellens – Director Fundraising, Marketing and Communications
Philippa has extensive experience in the government, private and NGO sectors, most recently with Airways NZ and IHC. Her experience includes executive leadership, government relations, reputation management and fundraising communications.
She holds a Master of Public Policy, is an accredited member of the Public Relations Institute of New Zealand and has a Certificate of Journalism.
Philippa is a proud Wellingtonian and is passionate about ensuring a free hospice service exists for the Wellington region.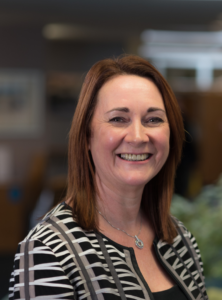 Donna Gray – Director Clinical Services
Donna is an experienced Registered General Nurse with post-graduate qualifications in Sick Children's Nursing and Palliative Care. She has worked in a number of management and leadership roles in the UK and New Zealand across inpatient and community settings.
Donna has been with the Hospice for 10 years, most recently as our Community Services Manager, and is looking forward to continuing to provide clinical leadership to support the implementation of the Hospice Strategy, Our Place in Palliative Care.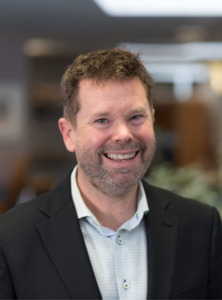 Devon Diggle – Director Strategy and Finance
Devon joined Mary Potter Hospice in 2013 and brings experience as a leader of major system change within complex and challenging environments. He has particular experience in capital infrastructure, health service design and health funding.
Devon also has roles at Hospice New Zealand advising on national funding and strategy and with Capital and Coast DHB implementing the regional palliative care strategy. He is a Director of Mary Potter Apartments Ltd, the Hospice owned company established to undertake an apartments development to help fund the Hospice's care.
Devon has a BA in Politics and Economics, and an MA in Economics. Prior to joining the Hospice he has worked for the Ministry of Health and Sapere Research Group.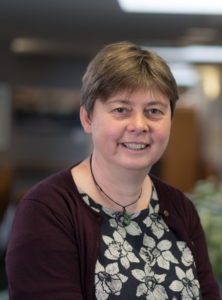 Dr Astrid Adams – Medical Director
Astrid trained as a Doctor in London where she undertook most of her Junior Doctor posts. She trained in Palliative Medicine in the Oxford region. She has been working as a Consultant in Palliative Medicine since 2010. She worked for five years at Sir Michael Sobell House Hospice in Oxford before emigrating with her family to New Zealand. She has been involved in management projects and service development as well as clinical work.
She has a particular interest in education and was the Course Director for the Palliative Medicine Medical Student Course in Oxford. She now works closely with the clinical team developing the education and research programme at Mary Potter Hospice, as well as undertaking clinical work and her leadership role.
Astrid qualified from UCL in 1998 with an MBBS and a BSc Hons in Anatomy and Developmental Biology. She is a Fellow of the Royal College of Physicians (UK), has an MSc in Palliative Medicine from Cardiff University and a Diploma in Undergraduate Education from Oxford University.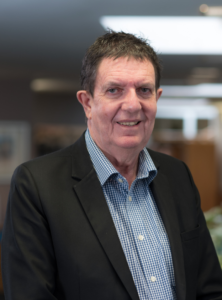 Peter Sewell – Director Retail
Peter joined Mary Potter Hospice in May 2021 to lead the retail operations. He brings a wealth of experience guiding the performance of retail and hospitality businesses, and leading sales and service teams to deliver a great customer experience.

Peter is looking forward to further developing operational practices and working with the team to provide value to local communities through our charity shops and important revenue for the hospice service.