Visiting the Inpatient Unit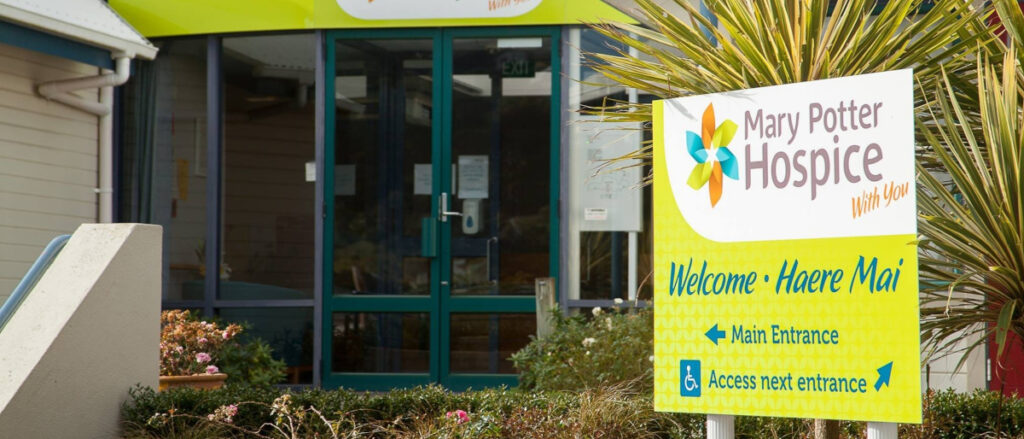 Your family, whānau, friends and pets are very welcome to visit our Inpatient Unit.
At 11:59pm on 23 January, we move to Traffic Light Level Red. In Level Red Mary Potter Hospice continues to support our patients with care and compassion. Restrictions apply to visiting a patient in the Inpatient Unit in Newtown. It is strongly recommended that you phone first. Our visiting policy considers many Covid- and patient-related factors. Any and all visitors will need to be Covid screened. Please call us on 04 801 0006 (24 hours). Last updated 23 January 2021.
Our Inpatient Unit visiting times are 8am to 8pm, seven days a week. Visiting outside of these times must be arranged by phoning the Inpatient Unit on (04) 801 0006.
All visitors must sign in and out for safety and security reasons and please use the hand sanitiser before entering and when leaving.
Facilities at the Inpatient Unit
Tea and coffee making facilities and limited facilities for storing and heating food are available in the Tarata Room (Family Lounge) kitchenette. There is a Wharekai (Café) where you can order meals or snacks for visitors. Patient meals are provided free-of-charge.
We have a range of toys, DVDs and games in the Tarata Room (Family Lounge) for young visitors. For the safety of your children and the privacy and comfort of our patients, please ensure your children are supervised at all times.
The Āio (Chapel) is a place for quiet reflection, contemplation or prayer, whatever your spiritual beliefs. We encourage patients, family, whānau to use it whenever they feel the need.
Parking and transport
Parking is available, but is limited at the Inpatient Unit, especially between 8.30am and 3.30pm. We recommend you use public transport, or take a taxi or Uber.
The closest bus stop is at Wellington Hospital. For bus routes and timetables you can phone Metlink on 0800 801 700 or use the journey planner. There is a paid car park at Wellington Hospital which is a five minute walk away from the Hospice. Find more information about parking rates and hours here.