An extra sprinkle of kindness
May 18th, 2022

The people at the Hospice have an extra sprinkle of kindness.

Gina should know. She spent weeks with her two young sons at Mary Potter Hospice last year when husband Andrew was a patient.

"They're made of gold. Helping and gently guiding someone through an emotional and scary time must feel amazing," she says.

It was the day before her birthday party, in 2015, that Andrew was diagnosed with cancer.

"It came out of the blue. Neither of us had any family history of cancer. It wasn't just you've got cancer, but that it isn't curable."

At the time, sons Joshie and Mitchell were just three and six years old.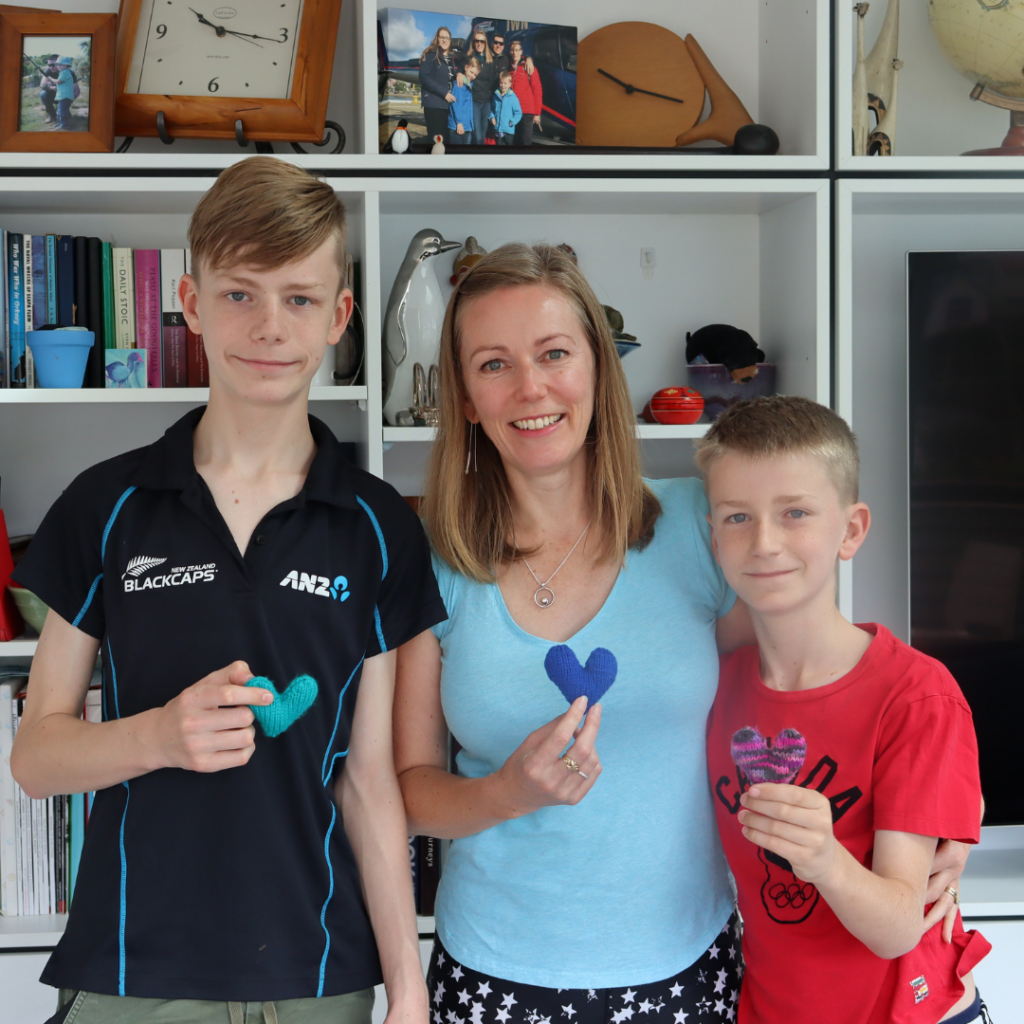 They continued with their birthday holiday around Europe and into Bosnia-Herzegovina, one of many exciting and adventurous trips they did as a family over the following six years. Their last overseas holiday was to Borneo.

Right from the beginning, Andrew and Gina were determined to involve the boys and support them in any way they could.

"From a very early stage we tried to give them as much age appropriate information as possible. Even when we shaved Andrew's head we got the boys involved. We tried to keep as much fun, and openness and honesty throughout the experience," says Gina.

"It's the way that Andrew and I were wired. We wanted our boys to feel part of the experience. And to limit the fear, no surprises."

Gina said that both she and Andrew were terrified the first time they came to stay at the Hospice. "Apparently my eyes were huge with fear."

"But we couldn't have been more wrong about the experience. It was a welcoming and warm place. Andrew felt at peace and comfort there, and my children felt welcomed.

Andrew had three stays in the inpatient unit. "They said if you have an issue, come here and we'll get on top of it. I could see them scientifically work out the medication. They'd do anything to get him comfortable."

At first the family wanted Andrew to stay at home, but Gina realised that all she was doing was washing, and cleaning and getting up through the night to him.

"I didn't want to be his nurse, I wanted to be his wife. I want to sit with him, show photos, tell memories, and instead I'm exhausted."

While at home, Andrew was visited by Hospice nurses, doctors and therapists.

During their longest and last stay, they all moved into a large room together. A doctor talked to the boys about the Hospice's holistic approach.

"The sound of voice, the feel of touch, the sense of sunlight. All those things you can't take in a pill. One night I heard a nurse singing to a patient to comfort them," says Gina.

"The staff at the Hospice had knitted hearts as a special way to connect patients and their loved ones when they are apart. The boys chose one for Andrew and he chose hearts for us. Joshie slept with his. We lost it at one stage but it was in the wash, caught up in his sheets."

Gina said that people at the Hospice were very inclusive of the children, which was just what Andrew and Gina wanted. Mitchell said "everyone made us feel so welcome, and they didn't treat us differently just because we were children"

"Andrew loved having the baths. One staff members walked in and said 'right come on Andrew. We're having a bath. Come on boys, you can wash dad's hair.

"The boys would go to the family room and play the piano or the guitar and someone would pop their head in and give them a little round of applause."

When asked what the best thing about the Hospice was, youngest son Joshie, now 10, said it was "hanging out with Dad a lot".

For Gina it was that Andrew was comfortable and their boys were supported.

Andrew was 53 when he died.
Please help us be there for families like Gina's.
Thanks to your help, every year we're able to care for over 900 husbands and wives, sisters and brothers, sons and daughters, whānau, partners, friends, neighbours and colleagues in Wellington, Porirua and Kāpiti.

While the care and support we provide is free-of-charge to our patients, it does cost us to provide it. Only 44% of the funding we need comes from Government, and some services such as our Enhanced Hospice at Home service, which provides home-based hospice care after hours and on weekends, receive no Government funding whatsoever.

That's why we need your help. We rely on the generosity of people like you to ensure that our care is always there – when and where our patients need it most. Please help your local Hospice and support Mary Potter's Appeal this May.