Grant funders make new roof possible
January 24th, 2023

On a rainy day, it's not uncommon to see buckets dotted around the Inpatient Unit catching leaks from the roof.

Things will be different this winter however, thanks to the generosity of various grant funders.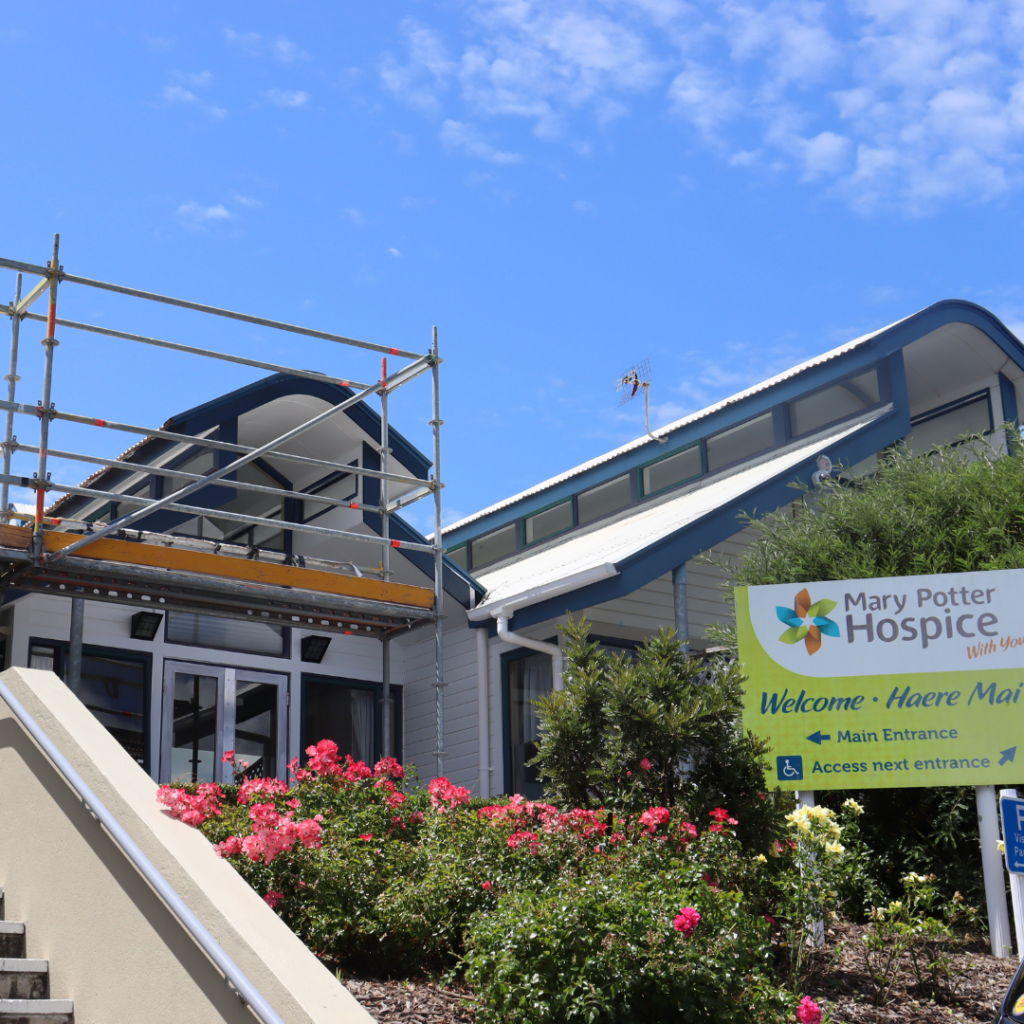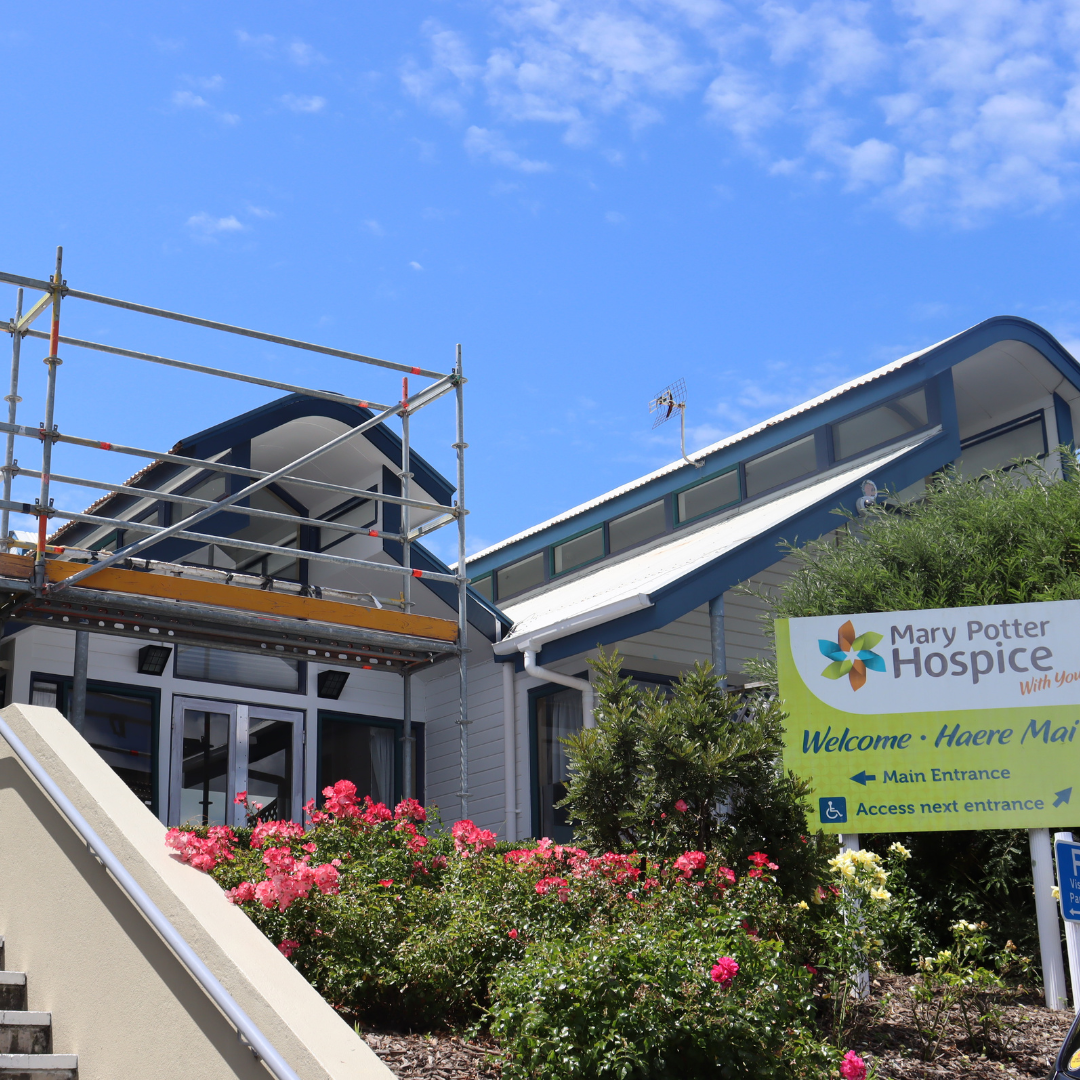 The Inpatient Unit's roof is currently being replaced with funding from Ian Crabtree Charitable Trust, with generous support also from Ray Watts Charitable Trust (for electrical and heat pump work).

The roofing contractor is TritoNZ and, while the work can be quite noisy at times, the team are great about pausing work or limiting noise when needed by patients and whānau.
We have received funding from Jack Jeffs Charitable Trust, and TG Macarthy Trust has also very generously committed to funding the exterior painting of the Inpatient Unit. By undertaking the roofing and painting projects together, the Hospice is able to achieve significant cost savings with the scaffolding.
Thank you to Ian Crabtree Charitable Trust, Ray Watts Charitable Trust, Jack Jeffs Charitable Trust and TG Macarthy Trust for helping us make the Inpatient Unit more welcoming, warm and dry for patients, whānau and visitors.