"It is a special little community." 
June 10th, 2021
When Amy braves the Wellington weather each year for the Mary Potter Hospice Street Appeal, she is thinking of her Dad.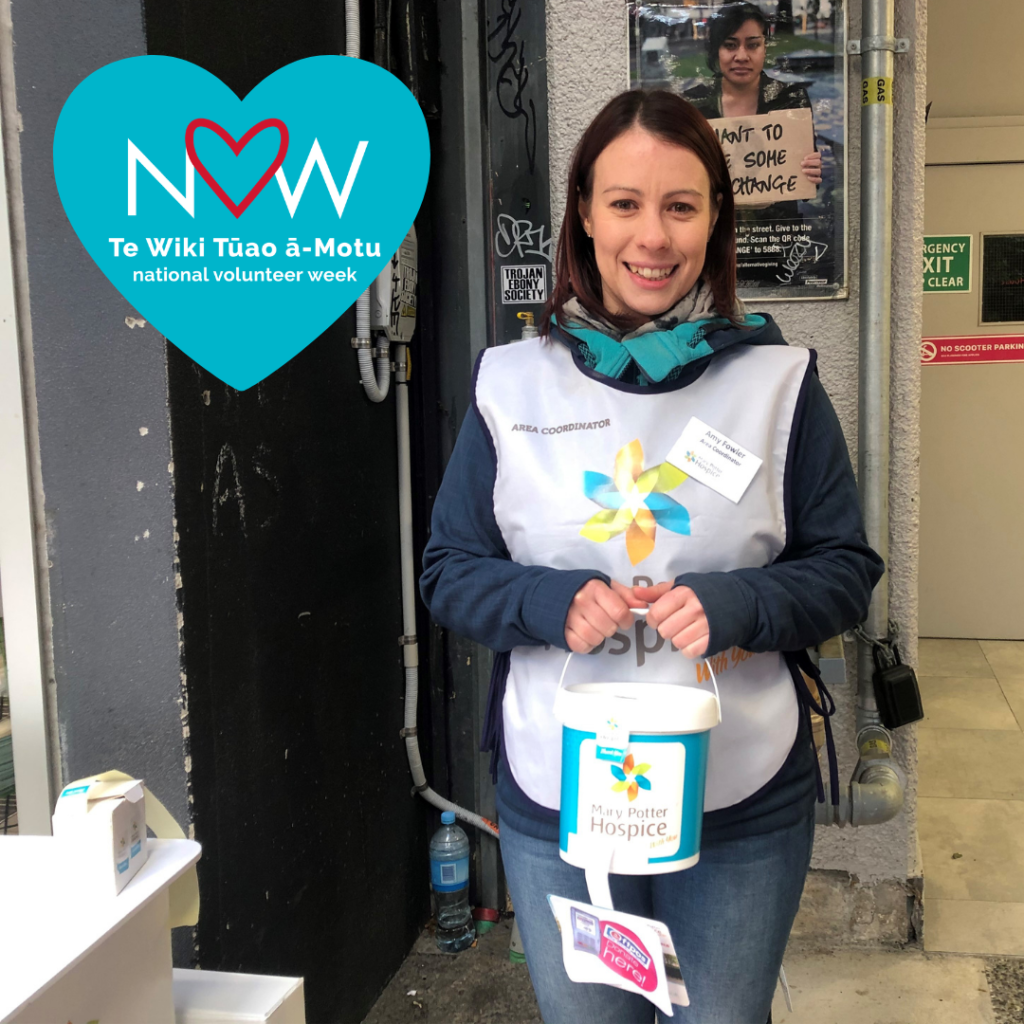 Amy's Dad was in the care of Mary Potter Hospice in 2009. "He was there midway through his treatment and then again at the very end. Dad was initially reluctant to go to the Hospice, but when he got there he wished he had been referred sooner."
"The atmosphere is completely different from the hospital. The staff are welcoming and relaxed. They have the time to really get to know their patients. The whole place is friendly and warm." Amy now volunteers for the Hospice each year as a Volunteer Area Coordinator for the Street Appeal.
This requires Amy to organise other volunteers and ensure all other logistics run smoothly on the day. "There are some great people you come into contact with when you volunteer for the Street Appeal. Everyone is always so happy to be a part of it and helping."
"You get to know the people in your team and the reasons why they are volunteering for the Hospice. It is a special little community." A lot of people who put money in the collection bucket often share a little bit about their own journey with the Hospice, Amy says.
"It is very special when people share a bit of their story. Other times people come up and ask what Mary Potter is – we are able to explain it to them which is great." Volunteering for the Hospice was extremely rewarding, Amy says. Every year she looks forward to hitting the streets again with her team of volunteers.
"If you are unsure about volunteering, the Street Appeal is a great way to start. There is a huge amount of variety of things you can get involved with and the Hospice makes sure you are prepared and ready. "You give up a bit of your time but you get a huge amount out of it."