"It was wonderful care."
January 24th, 2023

A long career in nursing means that Pamela knows what good patient care is – and that's what her mother received at Mary Potter Hospice 30 years ago.

"All I ever wanted was to be a nurse, from when I was about 8 or 9," says Pamela. "I read a series of books about Nurse Sue Barton and that was what I wanted to do."

She was also influenced by books by Monica Dickens, the great granddaughter of Charles Dickens.

"I was accepted for nursing training with only two years at secondary school, one year as a dental assistant, and I was still only 16. The matron said to me that because I'd worked as a dental assistant I'd understand sterilisation and cleanliness, so she let me in."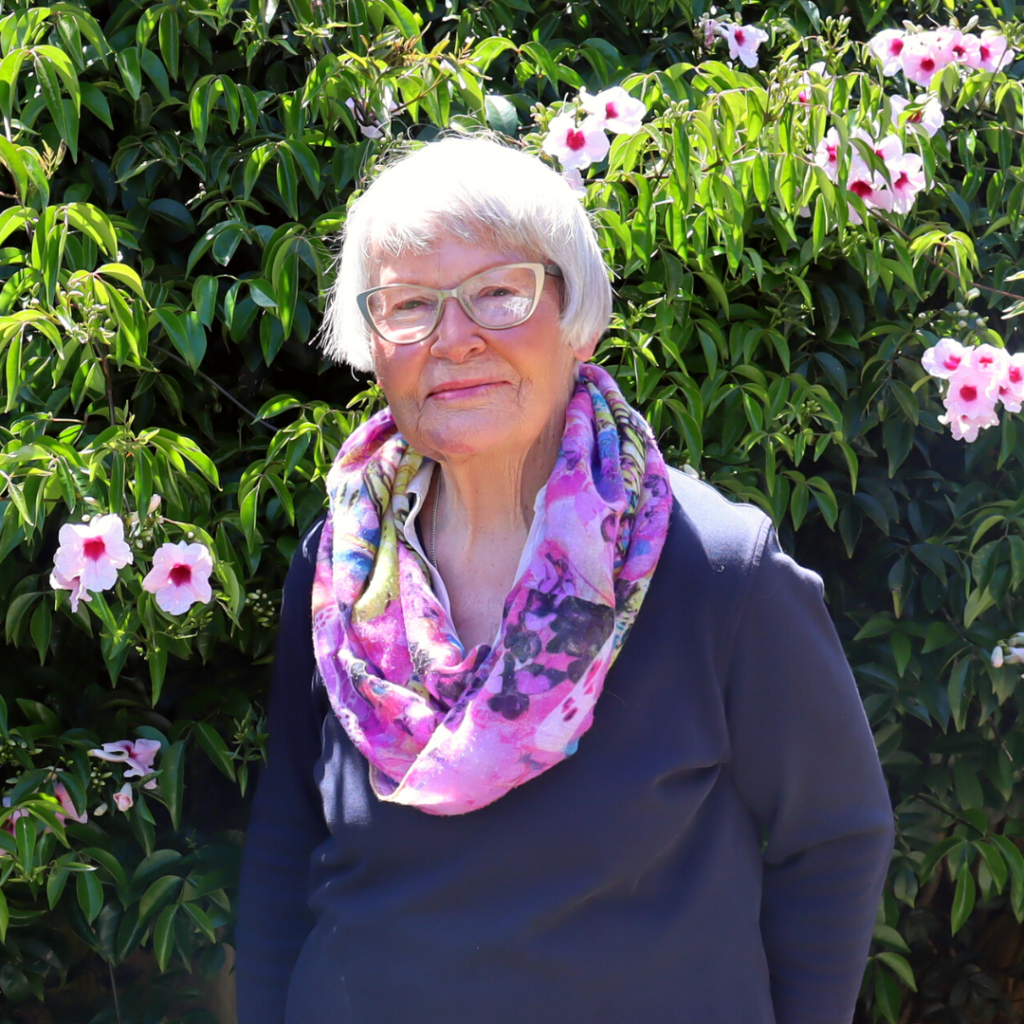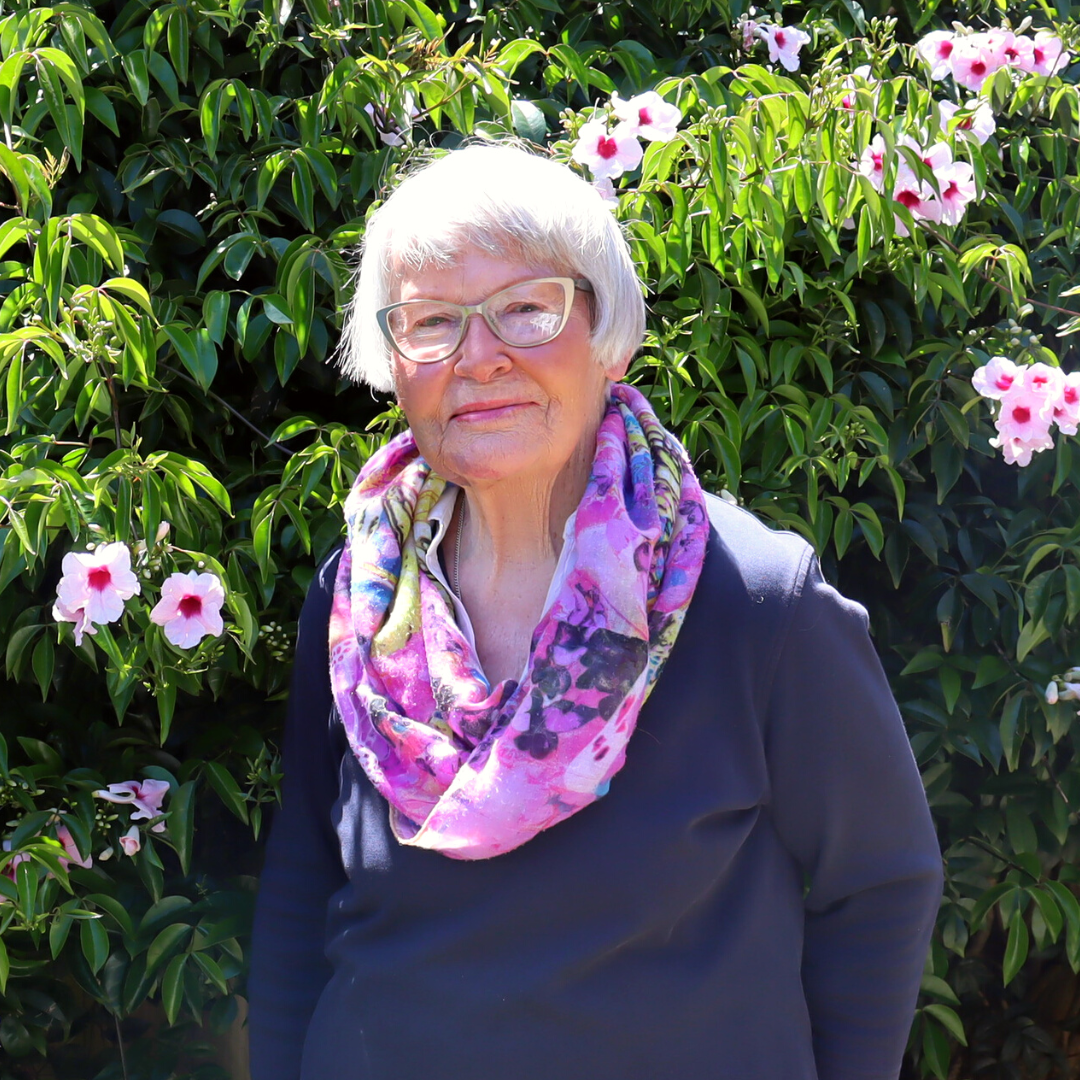 Pamela nursed in operating theatres, aged care, radiology and as a patient transfer nurse. She spent 12 years at Wellington Hospital as a patient reception nurse and retired when she was 67.
"I was lucky that I thoroughly loved my nursing… very fortunate indeed. I have no regrets."
Pamela describes the care that her mum, Margaret, received at Mary Potter Hospice as extraordinary and that's why she has left a gift in her Will to the Hospice. Her three adult children are aware of her intentions.
Pamela particularly remembers their last Christmas together in 1990.
"They pushed her bed through to a big room, with lovely big windows. We all brought goodies for lunch and set it up in the room with her."
"A lovely woman had set her hair, and did this for all the ladies, and my mother loved that. It was a truly lovely last Christmas to have with our mum," says Pamela.
"I would pop over to see mum in my lunch break from the Hospital. One day mum said 'They are all so wonderful here. They will do anything for you. If I said 'could you go and get the top brick off the chimney', it would be done for me."
"One day in bounced a young handsome male nurse. We weren't sure how that would go down with mum. Well, she just thought it was wonderful. She said, I feel so safe in his arms. When he lifts me I don't think I'm going to fall. I feel safe."
"And that's how it was at Mary Potter. It was wonderful care."
"I won't have a word said against Mary Potter Hospice. Mary Potter Hospice has done us proud and done themselves proud."
Now Pamela enjoys a busy life surrounded by family. She turns 80 soon and doesn't want a big party, just a chance to be with family and perhaps celebrate with her youngest grandchild who turns five two days after her 80th.
"If I have my family around me I will be more than happy."
Why leave a gift to Mary Potter Hospice?
Did you know 1 in 7 of our patients wouldn't be cared for without someone remembering us in their Will?  A gift in your Will to Mary Potter Hospice ensures our care is here today, and for generations to come.
Even a small bequest will help the Hospice to provide end-of-life care, including grief and bereavement support. These donations help the Hospice to focus on our patients' quality of life, and to support their loved ones too.
When you make a gift to Mary Potter Hospice in your Will, you automatically become a member of the Camellia Heritage Club. Members receive a special membership pin, and invitations to special events where they can meet other members and keep up-to-date with what's happening at the Hospice.
Find out more
If you're thinking about leaving a gift in your Will, or would like to know more about Mary Potter Hospice, please contact Ruchika – Bequests and Major Giving Fundraising Specialist at bequests@marypotter.org.nz. Alternatively, visit our bequests web page or call 04 3810163 for more information.
To find out more about leaving a gift in your Will to Mary Potter Hospice, please download our Bequest Booklet.