"It's such a privilege to be part of people's journey."
November 3rd, 2021
Finding out how much support Mary Potter Hospice offers its patients was an eye-opener for Registered Nurse Connie when she started at the Hospice.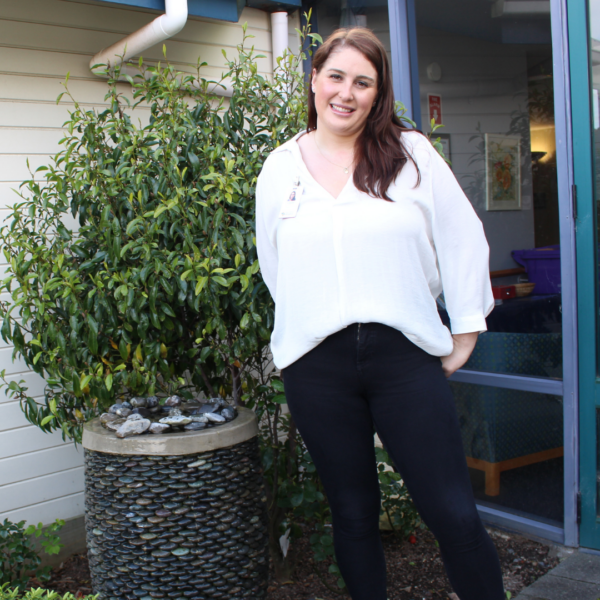 "I was surprised when I first started here, because I didn't realise just how big the service is," said Connie. "It's such a comprehensive service – and not just limited to inpatient care," she says. "There's teams for community care, fundraising, the Hospice@Home programme, and so much more. It's really very involved."
Connie developed a passion for palliative care when she was working as a nurse in the aged care sector. Prior to that, she began her nursing career in mental health, where she achieved her postgraduate qualification. She has been nursing for nine years and helps out with training young nurses at the Hospice as part of her role. "I have a real passion for palliative care, and I wanted to be part of providing a service that works for patients across both aged care and the Hospice. I think there can be some stigma about working in palliative care, and I really want to change that.
"I came to Mary Potter because I wanted to connect with people and get back to the roots of nursing. The hospice provides a person centred holistic approach, and focusses on building relationships with both patients and whānau.
"It's such a privilege to be part of people's journey. I've had the chance to support a gentleman for the last six months, in and out of the inpatient unit. This isn't just short term care," says Connie. She says that at Mary Potter Hospice the support that is offered to patients is incredible.
"We all work really hard together to be creative and support patients and their family. This isn't just inpatient or community care, but everyone gets involved with a patient to offer the best support."
"And for me as a nurse… there's real opportunities to follow your area of interest. They really want to support you and see you grow." Connie recommends that other nurses find out about working at Mary Potter Hospice. "Until people come there to work, they don't realise how special it is," she said.