"I've still got my sense of humour."
April 14th, 2023

Illness has slowed David down, but he can still crack a joke.

David now lives with the frustration of not being able to do all the things he used to – after a life of hard work as a painter and paperhanger – but he still likes to have a laugh at the Mary Potter Hospice Kāpiti day programme.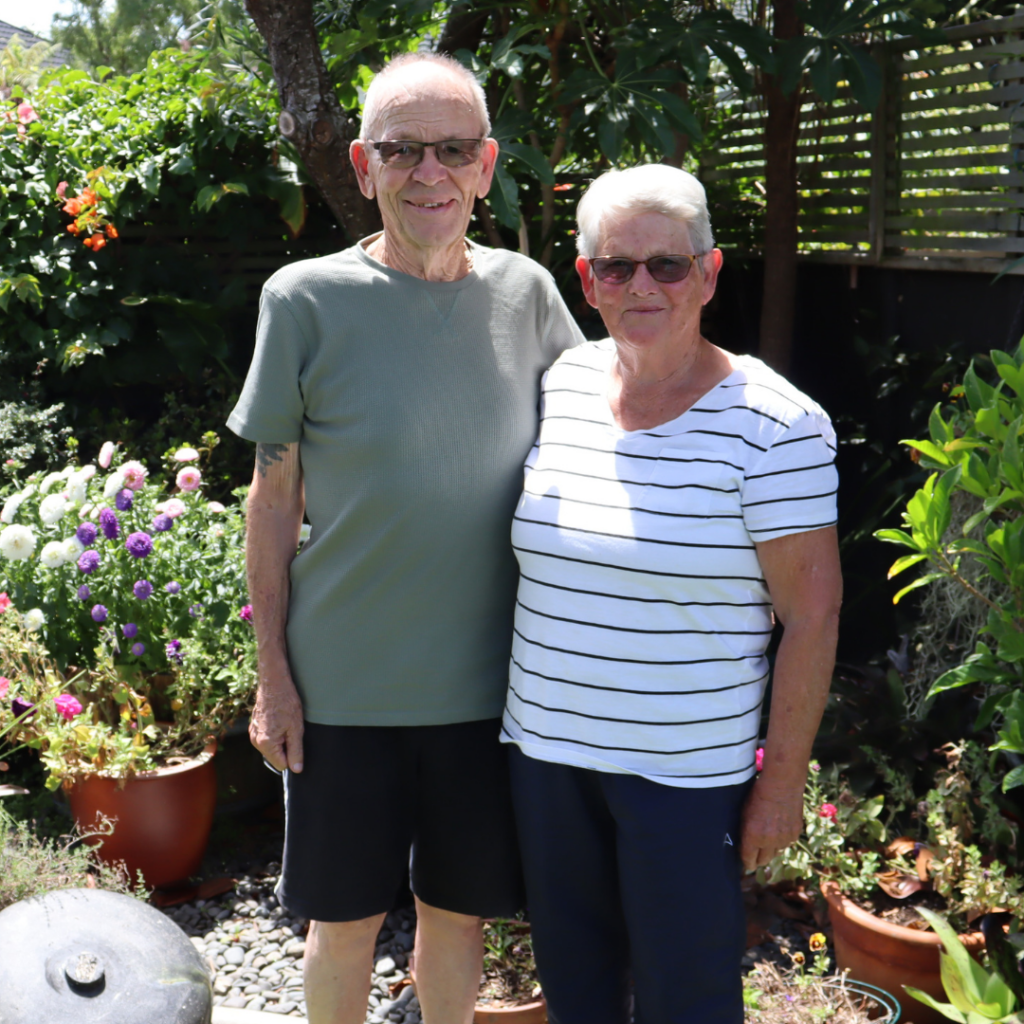 "The day programme is really good. It gets me out of the house. We play bowls, do quizzes, have a good yak, drink a hundred cups of tea, and then go home."
"I've still got my sense of humour and I enjoy the day programme. You can't fault them at the hospice. They can't do enough for you."
Looking around his Waikanae home and garden he says "I used to keep this place as neat as a pin. But now it's nowhere near as tidy as it should be. It's a nuisance, when you've been really keen. You want to do something and you can't."
However, the garden is still beautiful, and David's wife of 57 years Teri, is a big help.
They had a large number of bromeliads in their garden which he took to the day programme for the group to make driftwood gardens. These now decorate the exterior of the community Hospice.
During a life raising four children, playing sport and working hard, David says he's seen a lot of change. Like the change from the old lead paint and oil paint to new water-based paints. And the change in telephone technology. "Our phone number in Helensville was 5S. We went from the oldest exchange in New Zealand to mobile technology," says David.
When David was diagnosed 14 years ago, they went on a big holiday to the USA – Los Angeles, San Francisco, Las Vegas and New Orleans.
"Now we don't go out a lot. I can't walk far – if I go down to the gate and back I've had it."
"I wouldn't be going anywhere if it wasn't for the Hospice day programme. It's really good. "