Jayme's story
June 20th, 2022
For Jayme, volunteering at Mary Potter Hospice is a 'regrounding' experience.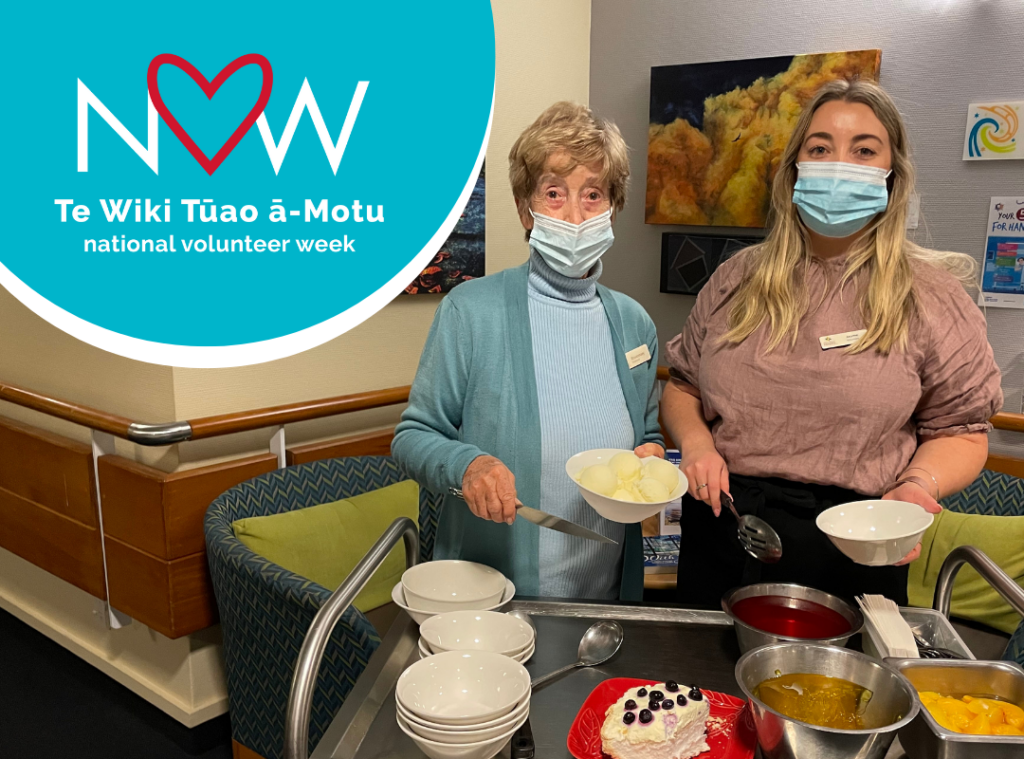 "I was looking for a volunteering opportunity that was holistic and satisfying, so I asked around and found a colleague of mine had volunteered for the Hospice. I had a chat with her and decided to sign up."

Since then, Jayme hasn't looked back. She volunteers fortnightly for the dinner service, and loves her role. "I do it with an amazing lady called Rosemary, who has been volunteering for more than 20 years. She is the first reason I love showing up – she's like an angel from heaven! I also really just enjoy giving something back. It's great to meet the patients, and from time to time have good little chats with them and their family members."

Jayme also enjoys the extra touches you can add into the shift to make patients' days that little bit better. "You can provide a laugh, some extra ice cream, put flowers on the dinner trays, or pour them a glass of whisky or two."

Of course, there can be challenges too. "Patients vary depending on how well or sick they are,
so you have to be prepared for that; and occasionally you can be mistaken for a nurse, so you
need to stay professional and find one of the lovely staff who are always around to help."

Jayme also notes how important it is to be able to judge situations and make the right call on
when to interact. "You are often interacting with family members as well as patients, and you
need to assess whether everyone is comfortable with you entering the room, and to be
conscious of when a family might be having a private moment."

Overall, Jayme would recommend volunteering at the Hospice to everyone. "It is just a really
nice place to be, it 'regrounds' you and it's a way to give back to the community in a nurturing
way. And if the dinner service doesn't sound like it's for you, there are a lot of other volunteering opportunities available, so if you're interested you can always have a look on the volunteering page of the Mary Potter website to see what's on offer."


Thank you to our amazing volunteers who work with our patients, families and whānau, keep our shops operating and support our staff behind the scenes. Your time, skills, experience, fundraising and passion supports Mary Potter Hospice to offer our valuable services free of charge.
A huge thank you for your patience throughout the pandemic as we experienced different challenges. We hope you enjoy volunteering with us as much as we enjoy working with you.
If you are interested in volunteering for Mary Potter Hospice, we'd love to hear from you. View our current volunteer vacancies here, or email volunteer@marypotter.org.nz with your enquiry.