John's story
June 17th, 2022
If something needs fixing around the Hospice, John is the man for the job!
John originally volunteered to be a driver for the Mary Potter Hospice in Porirua, but at the interview it came up that the Hospice wanted someone to do maintenance too. "I like driving, and I'm gregarious, so the driving role fit the bill nicely. But I also love fixing things, so the maintenance suited me even better, and I ended up taking on both roles. I'm a jack of all trades really!"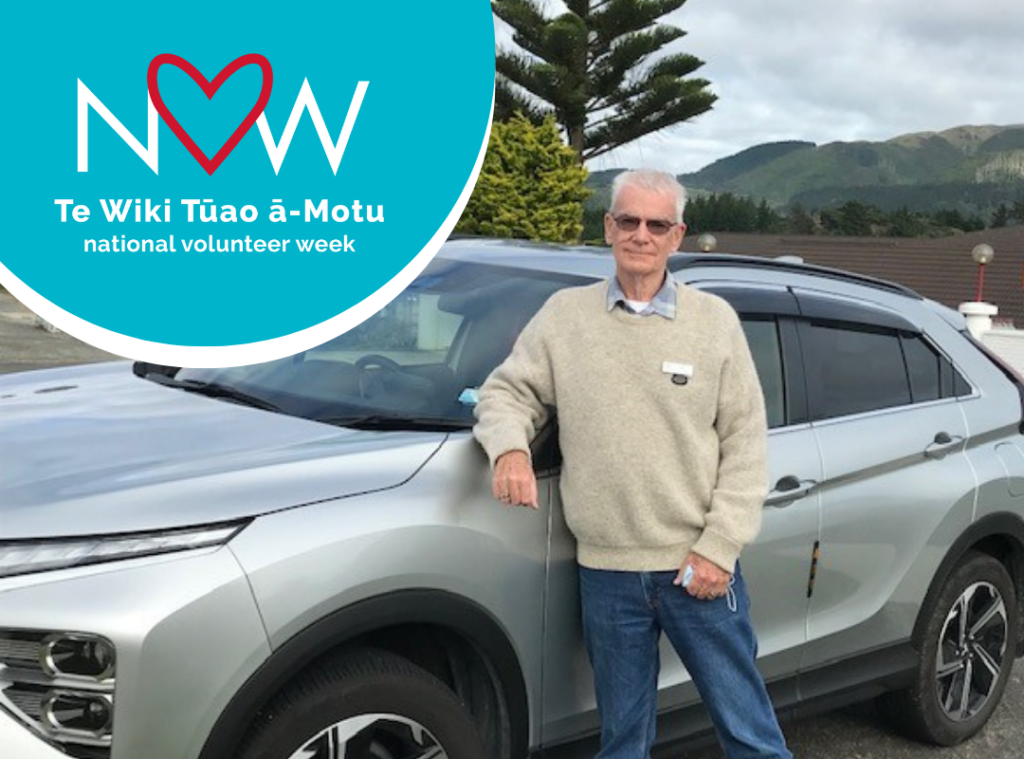 John and his wife are both retired, and they were keen to find community work to do outside the home. "I'm a JP as well, but I wanted something more hobby-related. I've been volunteering at Mary Potter Hospice for seven months or so now, and I love it. The staff at Porirua are absolutely fantastic. It's not like work, it's a hobby and a pleasure. Plus it's mental and physical, which I enjoy. I find it very rewarding – it's good to get things fixed and ready to use."
"Just this morning I was assembling flat pack furniture at the Hospice. It was a bit of a job! There's someone else who comes to help too – he cleans the equipment and I fix it up. This morning was particularly nice because there was a morning tea for all the volunteers."
Recently, John found out that there was painting work that needed doing at the Hospice in Newtown, so he and his wife set to work on that. "We started with the outdoor furniture, which we painted white to be dementia-friendly. Then we moved indoors to work on redecorating the patient rooms. It's been great."
In his driving role, John picks patients up for day sessions at the Hospice, where they do painting and modelling and have a morning tea. "While the patients enjoy that, I get on with the maintenance work. The people I drive are so lovely, and it's nice to be able to get them out of their homes. We talk about all sorts of things. It's very rewarding, and I look forward to it."
John has some words of encouragement for anyone considering a volunteer role at the Hospice: "Do it! There's always something you can do, even if only for a few hours a week. The Hospice find somewhere for you to fit in. I was lucky to be able to take on a couple of roles. It's flexible too – you go in when you can. I just love it at the Hospice. They're a wonderful bunch and it's a bit like a second family. We have a lot of fun."

Thank you to our amazing volunteers who work with our patients, families and whānau, keep our shops operating and support our staff behind the scenes. Your time, skills, experience, fundraising and passion supports Mary Potter Hospice to offer our valuable services free of charge.
A huge thank you for your patience throughout the pandemic as we experienced different challenges. We hope you enjoy volunteering with us as much as we enjoy working with you.
If you are interested in volunteering for Mary Potter Hospice, we'd love to hear from you. View our current volunteer vacancies here, or email volunteer@marypotter.org.nz with your enquiry.