Kate's story
January 24th, 2023

Thankfully Kate's first experience at Mary Potter Hospice was nothing like what she expected.

"The idea of going to the Hospice was quite overwhelming. I was frightened actually. I had visions of some Victorian place… which of course turned out to be completely wrong," says Kate.

"From the time I walked into the place I realised that it was so different from anything I could have imagined. The vibe of the rooms, the feeling from the people was just magical. I relaxed straight away."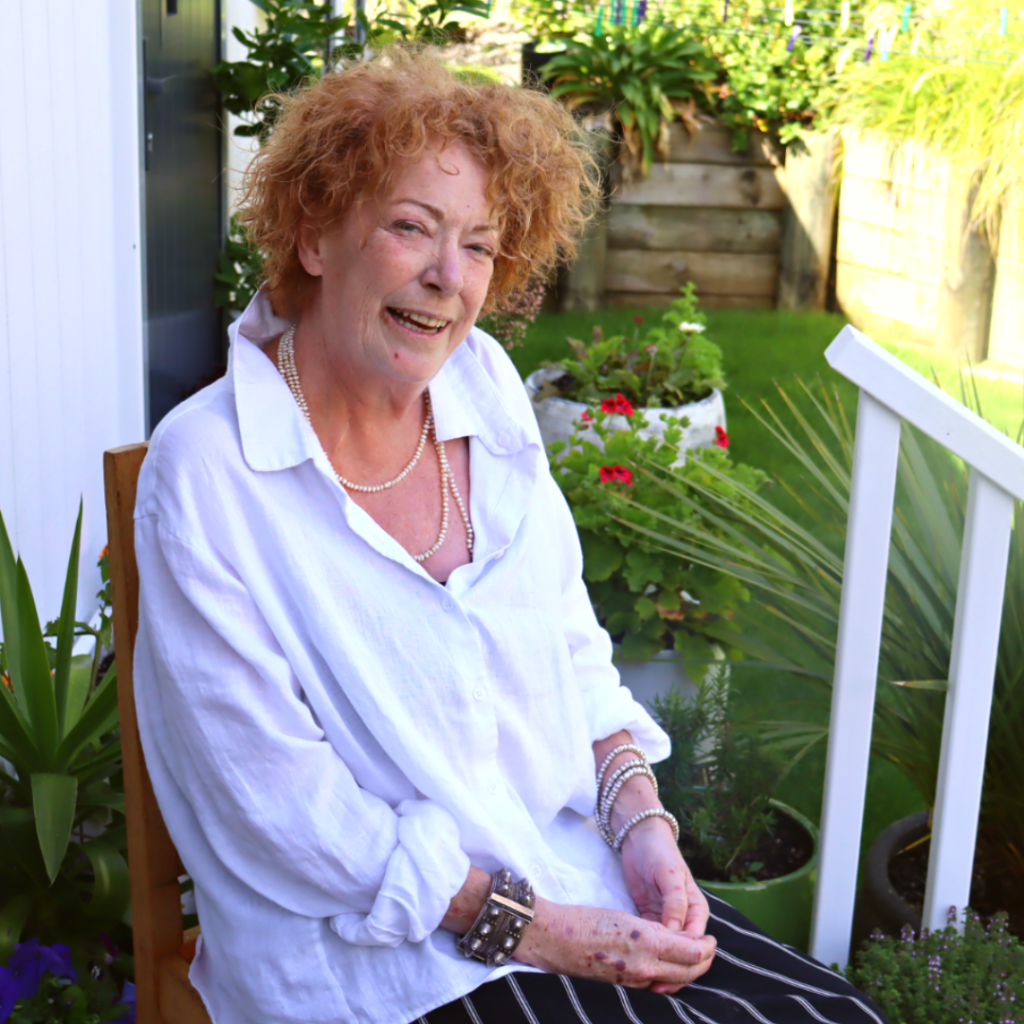 Kate's career has been varied – marketing, cooking, and working at the Costume Cave. She started a jewellery making degree and has enjoyed drawing and observing at the Hospice.
"One of the most important things I noticed was families go through the cycle, and come out the other side better than when they went in. You can't avoid what's happening and it's a terrible thing, but it's also beautiful."
"I watched two young men with children at first feeling insecure and within 12 to 24 hours they were in the family room, hanging out together with their children. It didn't take long before they connected – you're here, and I'm here and we're both doing the same thing."'
''What have I learnt? I've learnt that no one has ever finished living. I've still got swims to swim and things to do. You get to a point and you think 'curses'! But the Hospice has helped me get to a place where I can now just say 'suck it up buttercup!' It's been quite uplifting."
Your support today makes a lasting difference to the patients, families and whānau we care for.
Mary Potter Hospice provides free-of-charge hospice care for people with life-limiting illnesses and their families or whānau. We support patients and their families so they can make the most of the time they have left together.
Your donation will help keep hospice care free for people in your local community. Whether you're donating in memory of a loved one, in appreciation of hospice care, or simply because you believe in the work we do – thank you. It's people like you that make our work possible.