Some of the most meaningful conversations I've ever had
June 16th, 2023

Mark Young has been a volunteer biographer in Kāpiti for two and a half years, recording the stories of Hospice patients.

"Everyone has a story. They start off saying they don't, but they all do," says Mark.

Mark became a volunteer biographer after a working stint in South East Asia, which ended when he returned to New Zealand as Covid hit.

Prior to going to Asia, Mark saw an article about being a biographer that resonated with him.

"Our stories are so important to who we are. The biography service allows people to reflect on their lives. My dad wrote a book 20 years ago about his two loves – music and cricket. It was like an autobiography and it has been an important book to the family."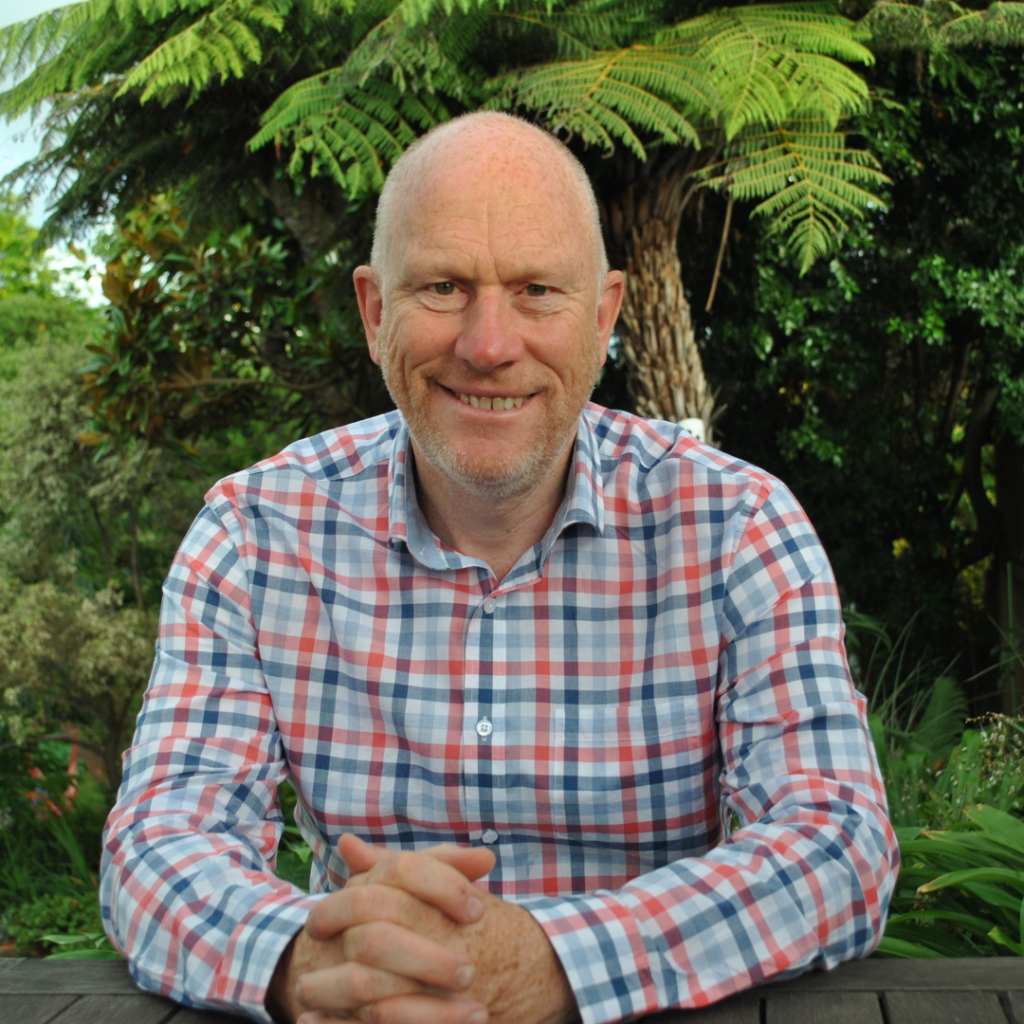 When Mark returned to New Zealand he looked at the Mary Potter opportunity again.
"There was a robust application process – an interview and a police check – I was impressed with that."
Since then Mark has met some amazing people.
"I've met a person who played rugby in the US, a person who discovered a new species of butterfly in the Solomons and someone who had played in a band for the Queen! I've even met a woman who experienced the 1931 Napier earthquake before working as a nurse in World War 2 alongside NZ born pioneer plastic surgeon Archibald McIndoe. Everyone has a story to tell.
"In my time doing this I've learnt that there are two things that people think most about at the end of their life. One is the experiences they've had in their lives, and the other is the relationships – the people they've shared those experiences with."
Mark says that being a biographer does have its challenges, but for those who are interested you need good listening skills and the ability to articulate a story for the patients. He said his background as a business consultant has been useful ie listening to clients, writing reports and being flexible in approach. Mark says there is also great support from Mary Potter staff and other biographers who meet at regular intervals to exchange hints and tips.
"It's important that we have deep and meaningful conversations, but I try to treat it like a job so I don't get too emotionally involved. And it helps you reflect on your own life and make you live every day," says Mark.
"I can honestly say that the conversations I've had with people when I'm helping them write their biography have been some of the most meaningful conversations I've had in my life. There is no veneer or trying to impress. They just say it as it is."
Mark says for him, it is a privilege to help people tell their story, it's just an incredibly rewarding thing to do.

Thank you to our amazing volunteers who work with our patients, families and whānau, keep our shops operating and support our staff behind the scenes. Your time, skills, experience, fundraising and passion supports Mary Potter Hospice to offer our valuable services free of charge.

If you are interested in volunteering for Mary Potter Hospice, we'd love to hear from you! View our current volunteer vacancies here, or email volunteer@marypotter.org.nz with your enquiry.