"To serve patients in the community is phenomenal." Meet Nurse Amanda.
February 24th, 2021
When Amanda finishes work at the end of the day, she knows she has done some good. 
Amanda works as a Hospice @ Home nurse with Mary Potter Hospice – a team which provides care for patients and their families in their home.
"It is great being able to be a comfort, and provide compassionate and quality nursing care in one of the most difficult periods of a person's life. It is an absolute privilege to do it in their own home. To serve patients in the community is phenomenal."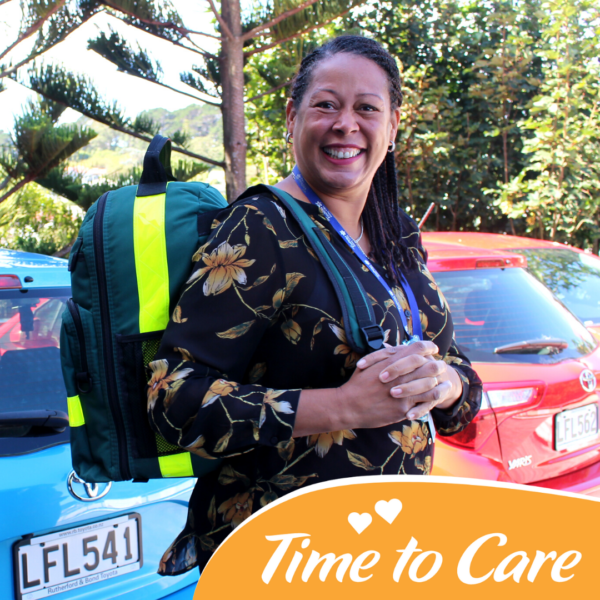 Prior to joining Mary Potter Hospice, Amanda worked on an oncology ward. Nursing patients who faced a life-limiting illness gave her the inspiration to work in palliative care.
"I started in the Inpatient Unit which is a great place to begin". "It is an incredible space to learn skills and work with an incredible team. It was a great springboard into working in the community." Having the time to sit with patients and their families is one of the best things about working with the Hospice, Amanda says.
"It can be an emotional time for everyone involved. Being able to sit there, and let them talk, knowing that I am there, is a help. Having a nurse on hand is also reassuring for the family, so that they know that they are doing a good job in caring for their loved one. It is about meeting the medical needs, but also bringing some peace to the situation."
Many people assume the Hospice is a sad place to work. This couldn't be further from the truth, according to Amanda.
"It is helping people feel like they are truly living. That may mean helping them organise a fishing trip, a family holiday or a meal at their favourite restaurant. We want people to enjoy every part of their life. Even when their life is coming to an end" Working alongside a multidisciplinary team was a huge help, Amanda says.
"If I don't know something, or need some extra support, there is always someone within the Hospice team who can assist. We provide a wraparound care – which is very satisfying from a professional perspective. At the end of the day knowing I have done a great job gives me a lot of joy. You feel like you have made a difference."