Meet Nurse Irese – "It's a unique and special experience…"
December 15th, 2020

When Irese says she works at Mary Potter Hospice, people often react with: 'Oh, that must be sad'.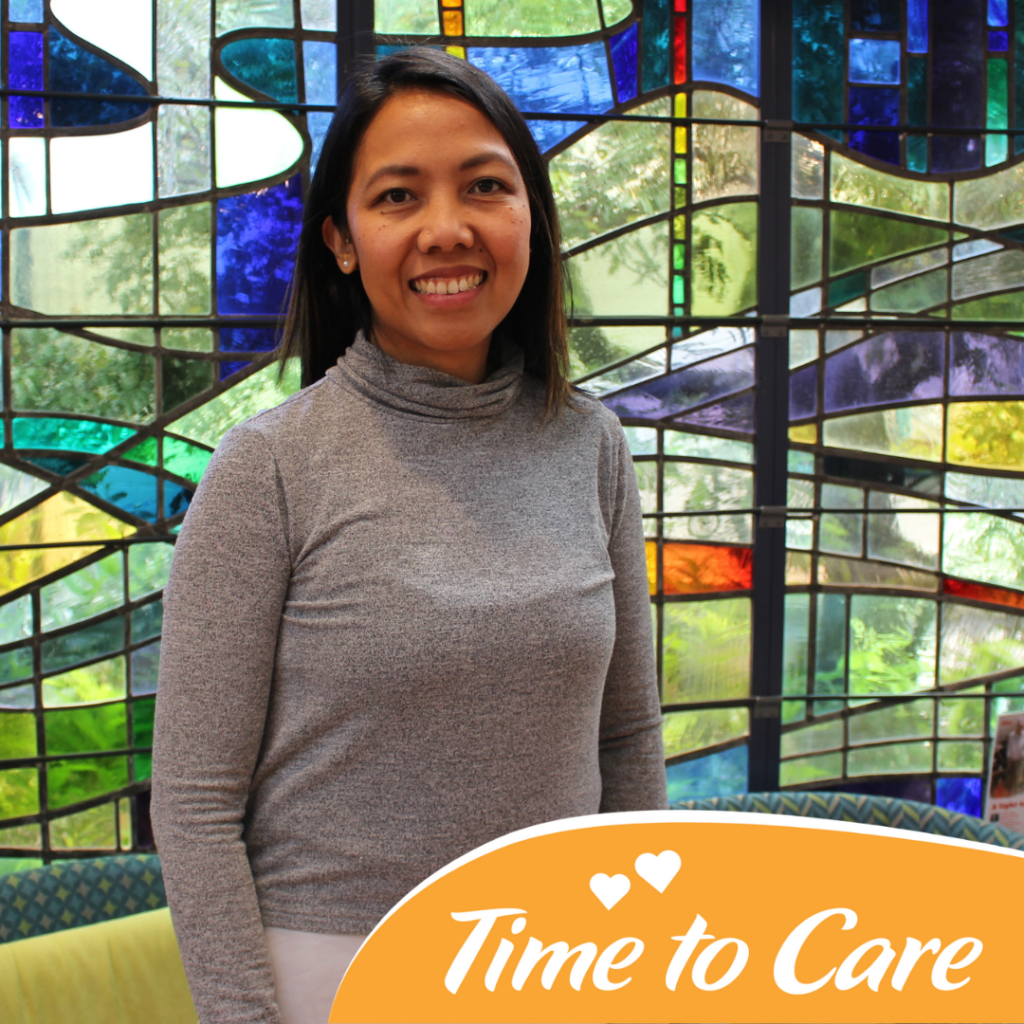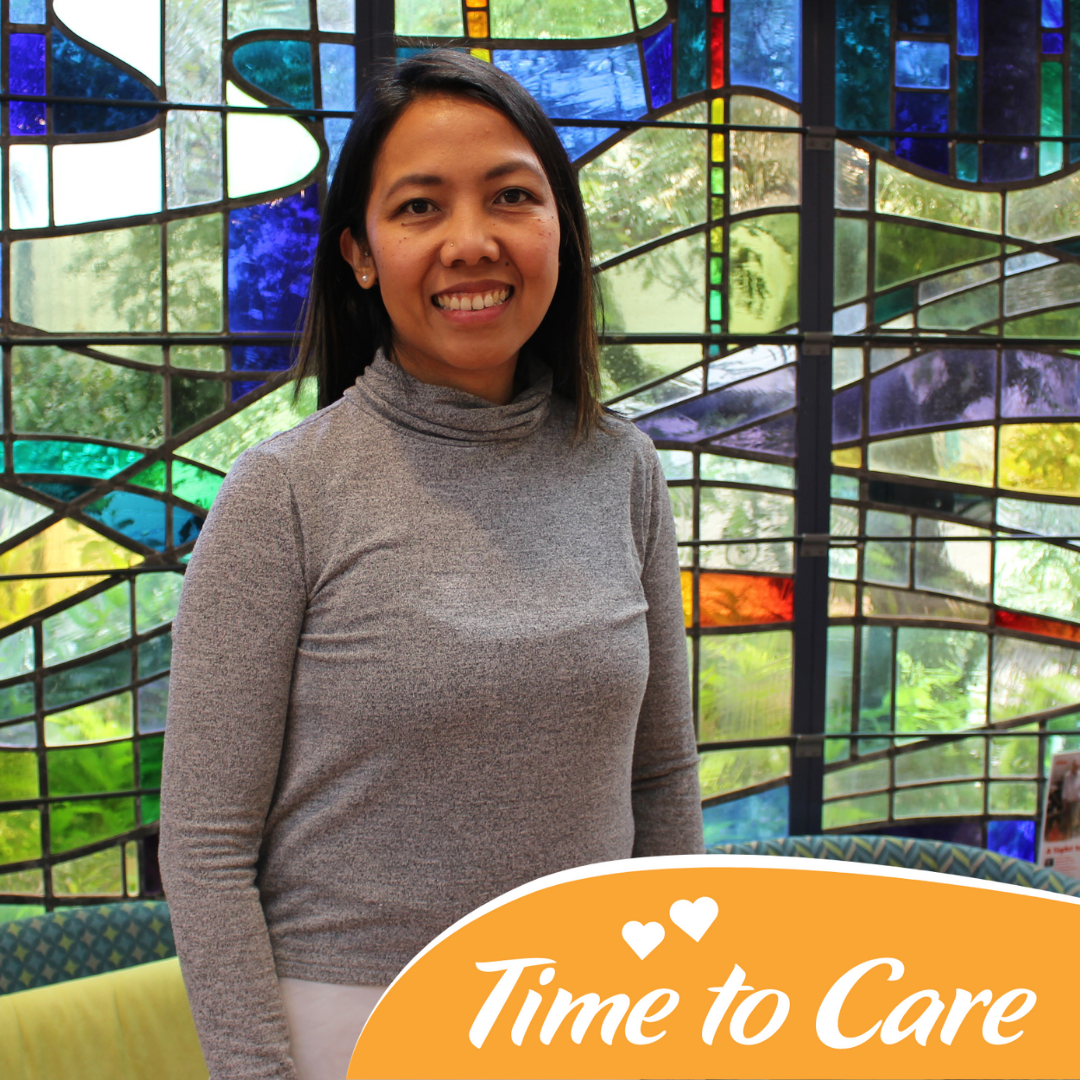 "Sometimes it is, but actually it is more than that," Irese says, "it is extremely rewarding – and also fun." Irese is a nurse in the Inpatient Unit in Newtown, Wellington. Originally from the Philippines, Irese moved to New Zealand to further her nursing career. She did a short stint working in rest homes in the Taranaki, but always craved a different type of nursing. She was drawn to palliative care, so decided to find work in the Hospice sector.
"I was told about Mary Potter Hospice and instantly wanted to get a job there. I knew it was based in Wellington and looked after a large area. I applied for a role and luckily got it."
Since changing course, Irese says she has never looked back. Being able to work in the Inpatient Unit was a very unique and special experience. "It is the most rewarding job. You are not just looking after the physical needs of the patient; you are looking after the whole patient. That includes their emotional and spiritual needs.
"You are also establishing a relationship and rapport, not just with the patient but also their family. It is very special". Being able to spend time with patients was hugely important, and something Mary Potter Hospice prioritises. That allows Irese – and other Hospice nurses – to go the extra mile for patients and their families.
On one memorable occasion, Irese was able to support a young mother who was passing away. With Ireses's help, the mother was able to bond with her young son before she died. "As a Mum of young kids, I knew what I would want in that situation. I tried to help the family so that everyone was able to be supported in their own, individual way."
"It was a tough time, but also extremely beautiful. That is what I love about working with our patients and their families." The multidisciplinary which wraps around a patient and their whanau made the work even more enjoyable, Irese says.
"You are all working together to help the patient. You can meet their needs in a range of ways – whether that is a counsellor, a physio or a doctor. Everyone is focused on supporting the patient, which is pretty amazing." While the work is sometimes sad, Irese says each day working at Mary Potter Hospice is a privilege.
"You get to look after and spend time with amazing people. I am very lucky to have my job."
We're looking for enthusiastic and compassionate people to join our team at Mary Potter Hospice
If you're considering new opportunities for 2021, we welcome anyone with medical, nursing, allied-heath, administration and financial skills.