Richard's story
June 20th, 2022
When Richard sold his business, he wanted to stay active and give back to the community.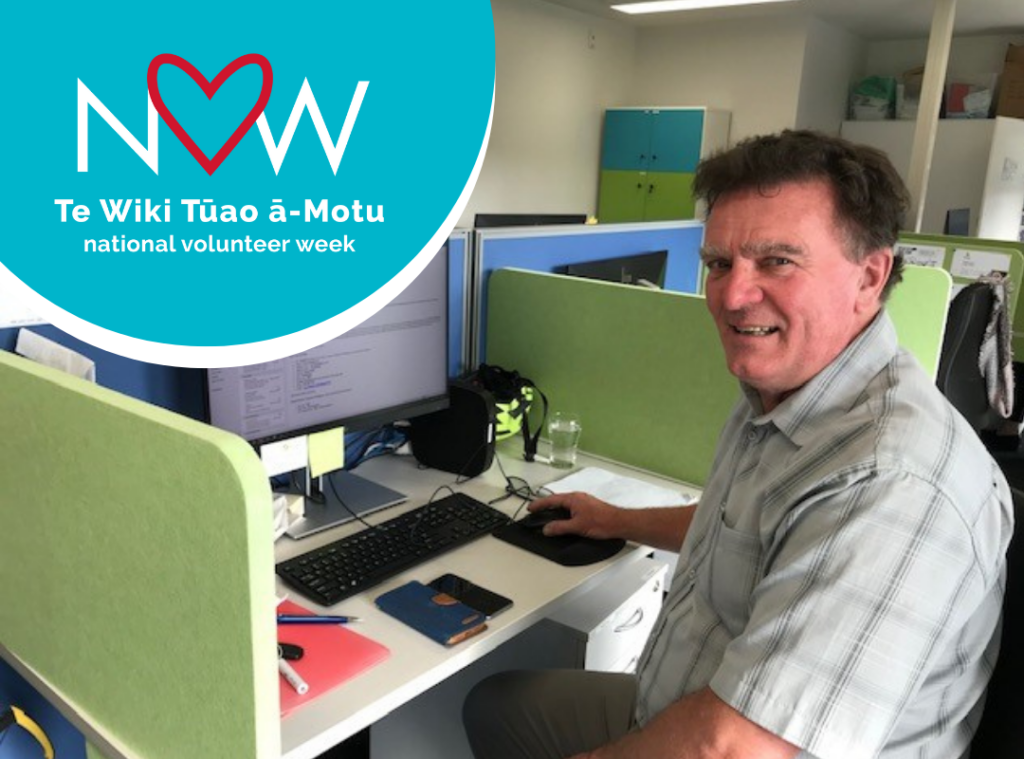 "Just before Covid, I had taken the decision to sell my business. This gave me time to spend with my elderly parents. However, I'm only now turning 60, so still quite young, and of course selling your business essentially means you're retired! My wife still works, and I realised that I really wanted to do something in the community."
Richard was aware of Mary Potter Hospice through his involvement with Business Networking International, which has the Hospice as one of its chosen charities. So he was pleased to find that he had the skills to help in a backroom role.
"My role is to support the Volunteer Services team with various aspects of recruitment. It's basically a paperwork job. The flexibility is my favourite thing; you're not committed to particular days and hours, so you can fit the work in when it suits you. I also get to do a lot of it from home. I now have a part-time job too, so it's good to be able to fit my volunteering around that. Plus, I'm happy to do phone reference checks for school and uni students after office hours, which is handy for the team."
When Richard's parents were in declining health, the flexibility of his volunteer role meant he could be there for them when they needed him. "On the first day I went to volunteer, I was an hour in when I got a call to tell me dad had broken his hip. It wasn't the most auspicious start! By then, my parents were 89 and 93. I knew the good work that Mary Potter did, and could understand the need for it."
Richard's parents have now passed away, but he is continuing to volunteer. "It's a really worthwhile thing to do, and it can play an important part in people's lives. I'm very happy to support the Hospice."
Richard also recommends volunteering to people trying to get into or reenter the workforce. "Taking a volunteering role shows you're willing to get out there and come to work. This applies for anyone wanting to get back into the workforce, not just school and uni students.
"I'm also aware that when you retire it's really important to stay active. I've known too many people who've retired at 65 and then not made it to the average life expectancy because they don't stay engaged. So volunteering is great for that too."
As part of his role, Richard sees all the volunteering job descriptions, and he says there's truly a role for everyone. "Whatever your temperament, there are opportunities with Mary Potter. You can work away from the coalface, or if you like talking to people and hearing their stories there are patient-facing opportunities too. It's a great organisation to volunteer for – there's so much you can do."

Thank you to our amazing volunteers who work with our patients, families and whānau, keep our shops operating and support our staff behind the scenes. Your time, skills, experience, fundraising and passion supports Mary Potter Hospice to offer our valuable services free of charge.
A huge thank you for your patience throughout the pandemic as we experienced different challenges. We hope you enjoy volunteering with us as much as we enjoy working with you.
If you are interested in volunteering for Mary Potter Hospice, we'd love to hear from you. View our current volunteer vacancies here, or email volunteer@marypotter.org.nz with your enquiry.