Steve and Kay's story
February 28th, 2023

"Last year we experienced at first-hand the care that Mary Potter Hospice gives, when dad was sick," says Steve.

It started in January when my dad was told there were no further treatment options available to him. It was Covid times and discussions with Mary Potter started early about how they could help and what we could expect.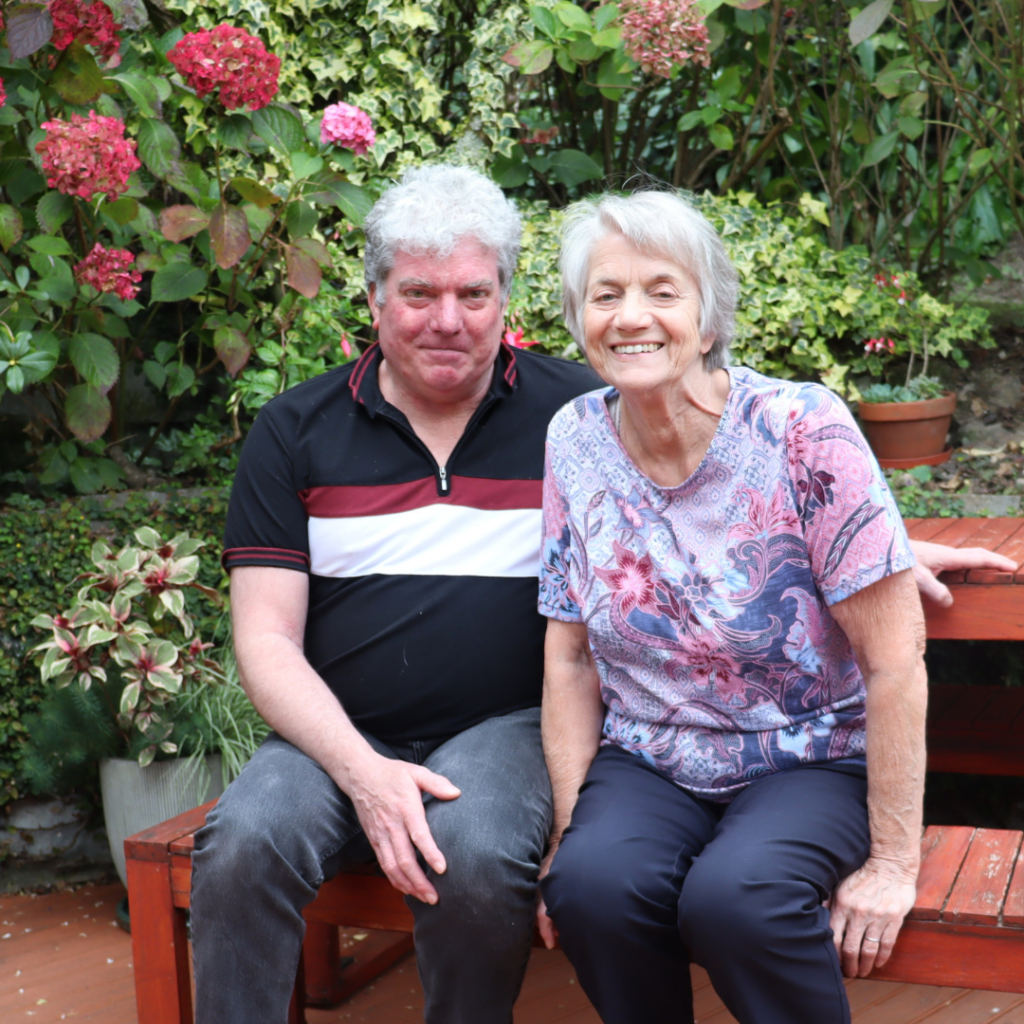 Mum and I were coping, arrangements were made for home visits and we'd been loaned specialised equipment to help. Everything was looking good for dad to be at home, supported by the Hospice. But we were in trouble once he started having falls.
A strong stocky 5'10" with broad shoulders and a big chest, he was hitting the deck very hard when he fell. It became impossible after I cracked a couple of ribs climbing through a bathroom window to rescue him from where he was wedged up against the door.
He agreed to a short stay in Mary Potter Hospice to let the experts adjust his medication and try to stop the falls. But he continued to deteriorate rapidly and passed away in the Hospice four weeks later. During that time he needed care day and night, often two nurses at a time.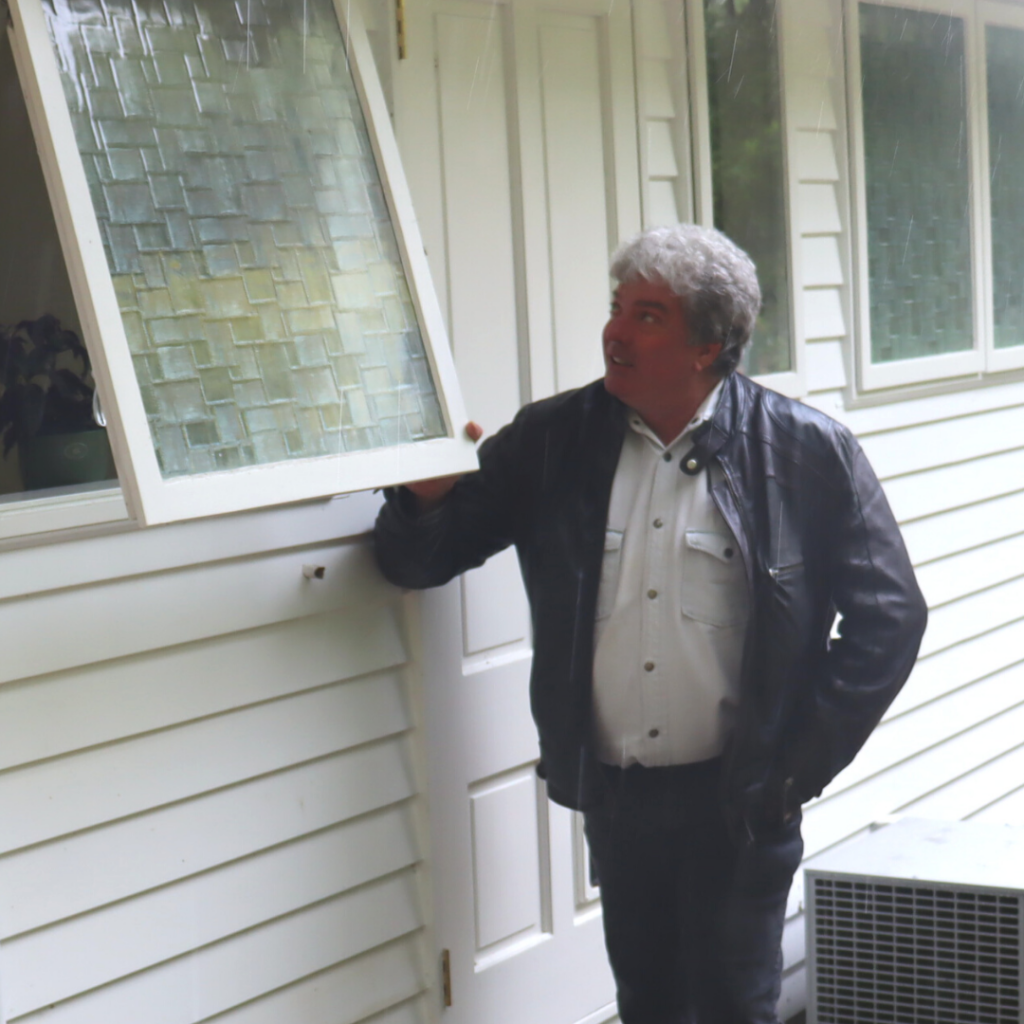 What we witnessed was extraordinary people providing so much care and love. Close family visited for hours every day and witnessed it first-hand. The Hospice team looked after us too, making sure we were all OK.
My young nephew set up his electric guitar just outside dad's room on the terrace to play to him. That was good for both of them. Staff helped get dad into a wheelchair on a few occasions so I could push him around outside for a few minutes. They put in so much effort for a little bit of joy.
Steve's mum, Kay, continues the story…
The Hospice staff and volunteers provided support to all the family. My daughter Becky was grateful for the advice on grief to help the children cope. The nurses and doctors were so knowledgeable and honest about what was happening and couldn't have done better for us. I wish I'd had that level of honesty when my father was dying.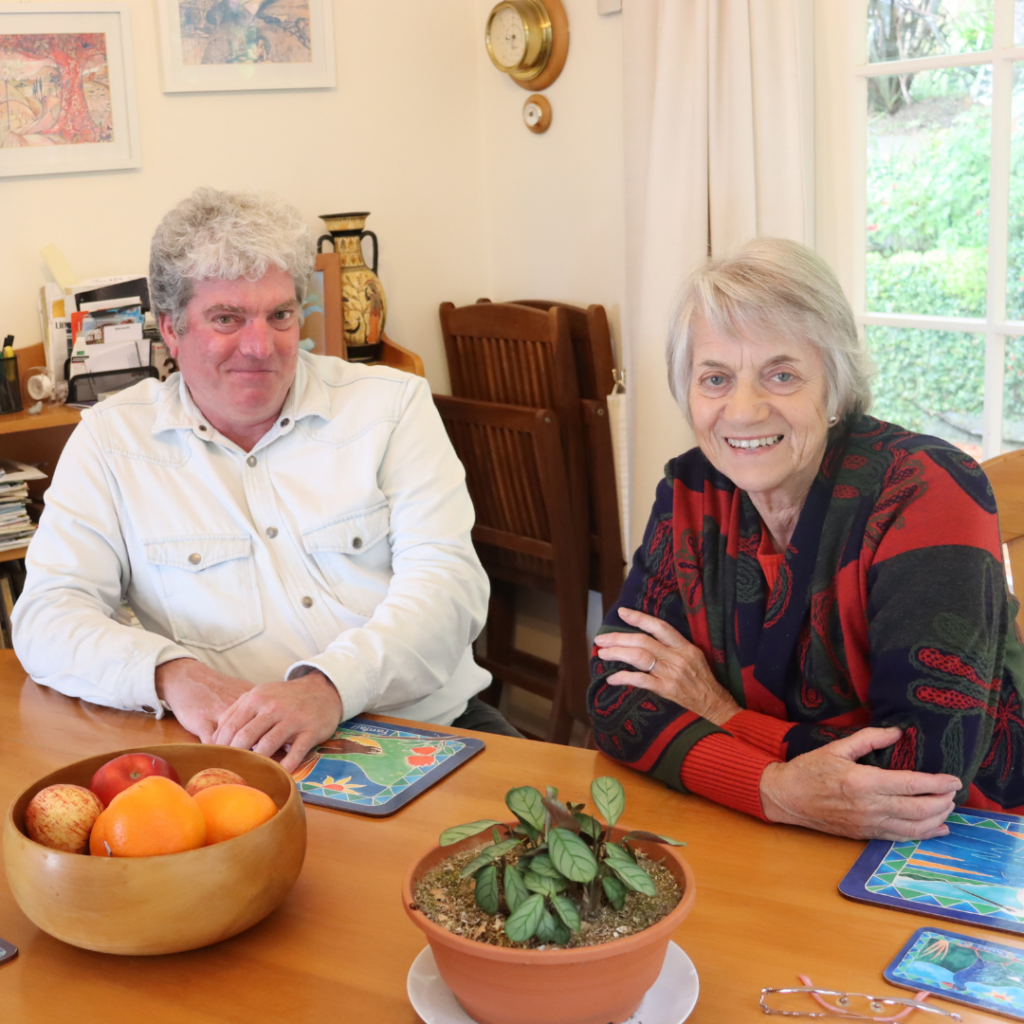 They took a personal interest in George as a man. They could look beyond the shell that he had become – they saw the person that he was inside. When George's feet became very swollen and his socks didn't fit he was given some large socks knitted by a volunteer. They were perfect. Since then I've knitted some socks to donate.
On Valentine's Day they put him in a wheelchair and pushed him around the garden to pick a few flowers so that when I arrived he could give them to me. That is a good memory. George wasn't normally the kind of man who would give flowers and chocolates, but if you wanted a wall built or the garden done, he was there.
George and I met when we were 17 and we were married for 57 years. During that last month of our time together the Hospice were amazingly good. It made it less painful for the whole family.
We decided that making a regular donation to ensure others get the same level of care is the best way we can repay this right now. Somehow that still feels inadequate. Lots of charities want money but we have seen where the money goes at Mary Potter. We have no hesitation in making it our charity of choice and we will continue to support Mary Potter hospice for the foreseeable future.
Your support today makes a lasting difference to the patients, families and whānau we care for.
Mary Potter Hospice provides free-of-charge hospice care for people with life-limiting illnesses and their families or whānau. We support patients and their families so they can make the most of the time they have left together.
Your donation will help keep hospice care free for people in your local community. If you'd like to become a Starlight Circle regular, please click the link below for more information. If you're more comfortable making donations at times to suit you, that's great too. The Hospice is grateful for all your support.
Whether you're donating in memory of a loved one, in appreciation of hospice care, or simply because you believe in the work we do – thank you. It's people like you that make our work possible.