Thank you Farmers
February 9th, 2023

Hospices across the country have been overwhelmed by the generous support of Farmers stores and customers in the lead up to Christmas. The annual Farmers Christmas Campaign has raised over $905,000 for hospices around New Zealand this year.

Over 15,000 limited edition Christmas baubles were sold, with Farmers donating the full $10 from every purchase. Farmers customers were also able to donate via a 'Tree of Remembrance' placed in each store, with 100% of the donations from your local store going to your local hospice.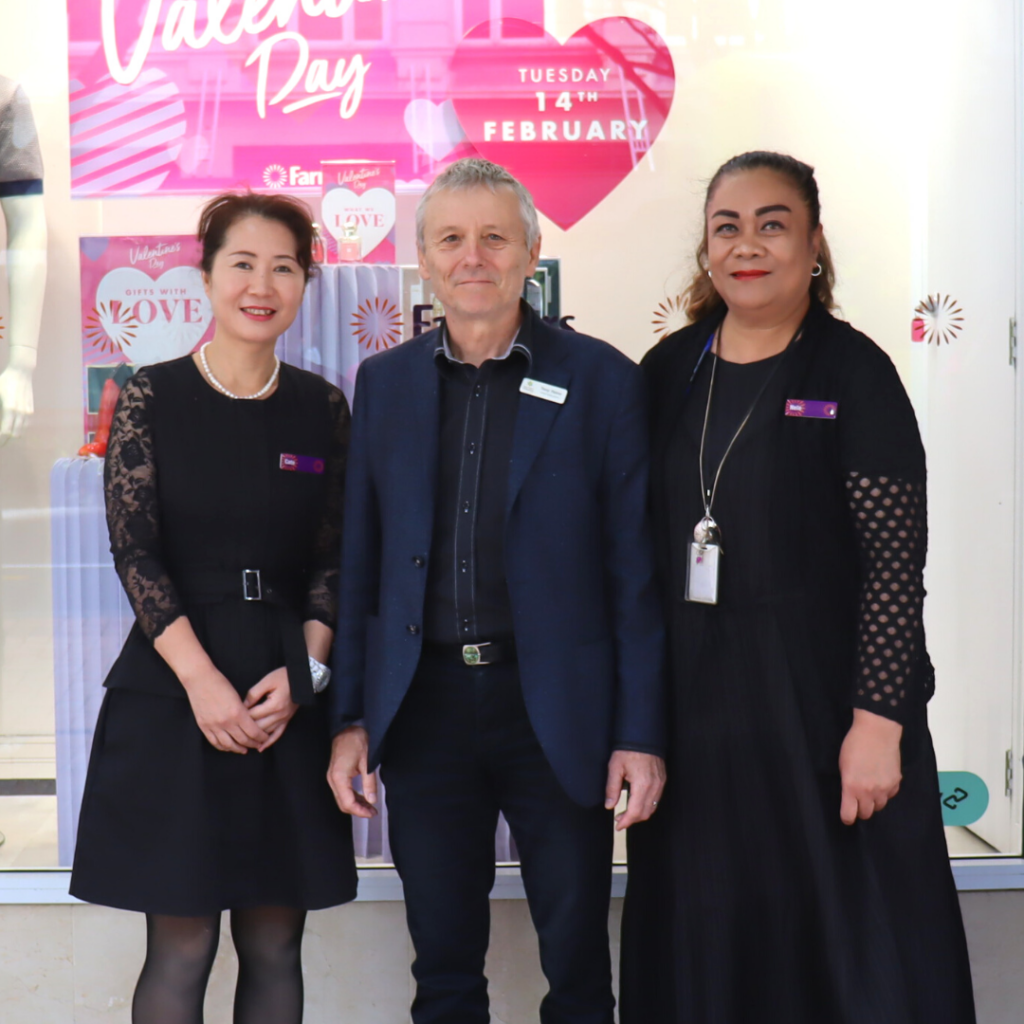 Wayne Naylor, Hospice New Zealand Chief Executive says: "I am once again amazed by the generosity of Farmers customers and the incredible support of Farmers stores and staff in helping to keep hospice care available and free for all those who need it, especially at a time when financial uncertainly is affecting so many people and businesses. The Farmers Christmas Charity Campaign brings much needed financial support to the hospices in the same community that raised the funds. To know that over $900,000 has been raised through donations and the sale of the special Christmas bauble is just incredible and we are extremely grateful."
Now in its ninth year, the Farmers Christmas Campaign has raised in full nearly $7 million, helping to ensure anyone with a life-limiting illness can access hospice care, so they can live life well until the end.
For the people of Wellington, Porirua and Kāpiti, the donation of $80,717 will enable Mary Potter Hospice to keep our hospice care free of charge.
"Farmers staff have been incredible ambassadors for Mary Potter Hospice, not only helping to raise funds, but also helping the community to better understand the work we do. The awareness raising that comes from partnering with Farmers is invaluable. The enthusiasm and commitment from all staff and the people of Wellington, Porirua and Kāpiti has contributed to this amazing result, thank you so much," says Tony Paine, Mary Potter Hospice Chief Executive
Michael Power, Chief Financial Officer of Farmers says, "At Farmers we are extremely proud of the amount raised during our Christmas hospice campaign through a combined effort and generous donations made by our customers, our staff, and our business. Farmers has been at the heart of New Zealand communities for over 110 years. We are delighted to make a positive difference in our communities through our long-standing relationship with Hospice."