The "obvious choice" was Mary Potter Hospice
September 14th, 2023

Tony's relationship with the Little Company of Mary – which founded Mary Potter Hospice – began when he was a young boy in Christchurch.

It will continue for decades as he is leaving a gift to the Hospice in his Will.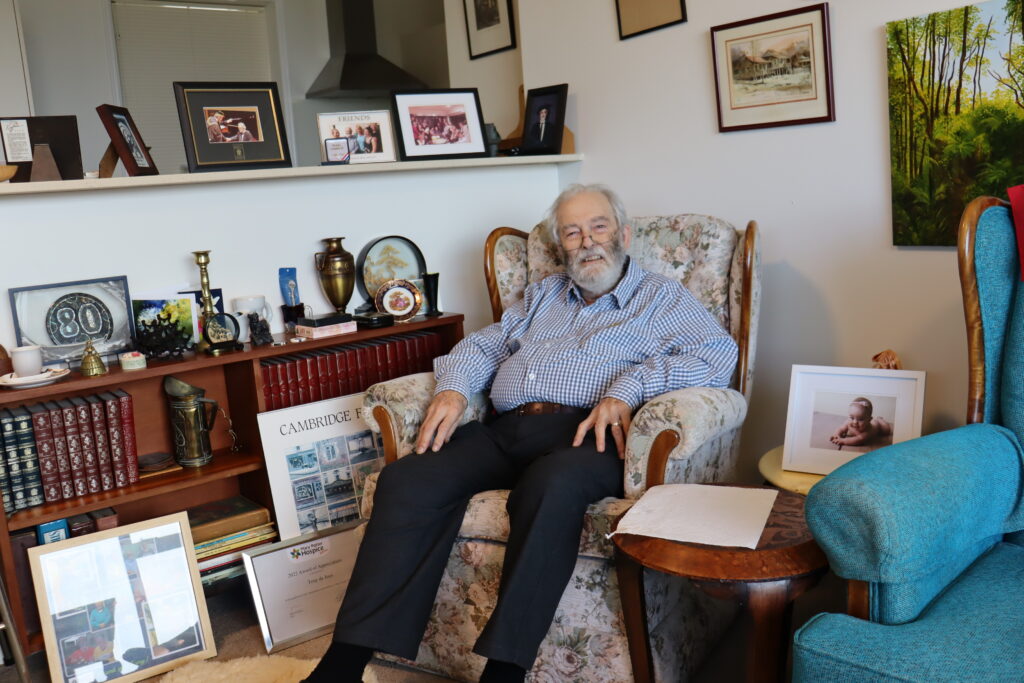 "I have an affection for Mary Potter Hospice because it was run by the Calvary nuns and the Little Company of Mary," says Tony. "When I was a boy we lived next door to Calvary Hospital and because we were Catholics we saw the nuns at services."
When Tony's mother became ill in the early 1960s the Calvary nuns helped.
"They came over every day, took any dirty linen, and they did things for mum and for us. They were always our friends," says Tony.
Then when Tony moved to Wellington he was looking for volunteer work "because you have to do something for the community".
"I found I had an affinity with people who were dying. I realise it's not for everybody. But I've been comfortable."
Tony volunteered at Mary Potter Hospice for 18 years.
"I enjoyed it. It was fun. I would take their lunch and say 'you don't have to eat it all, and you'll still get your pudding afterwards'. We weren't allowed to do that when we were kids.
"I found out how to say good morning in multiple languages. I had a knack for getting on with the older men, particularly those who had served in WW2. I'm a WW2 baby and I could talk to them about war service, the airforce, and things that happened."
Tony says it gives him peace of mind to know he has a Will. He's also prepared his funeral service, and asks for donations to Mary Potter Hospice.
"Everybody should have a Will. How do you prepare a Will? You work out how much you are going to leave to family, and if you are altruistic you leave something for someone else. For me the obvious choice was Mary Potter Hospice, because I have a relationship with them."
In 1969 the Mary Potter Ward was established at Calvary Hospital in Newtown for the aged, sick and dying. In 1978 the Ward was converted into a hospice ward. In 1988 The Little Company of Mary gifted Mary Potter Hospice to the people of Wellington.
Will you help us to care in the future?
A gift in your Will to Mary Potter Hospice is a wonderful way to help people living with a life-limiting illness live full, comfortable and dignified lives.
We've created a special Guide to Writing Your Will, to make the process as easy and stress-free as possible. Fill in your details below to download the guide and receive bequest information from Mary Potter Hospice: