Te Ara o Puanga: apartments with heart
December 13th, 2021
A huge milestone was achieved with the opening of Te Ara o Puanga: the Mary Potter Apartments.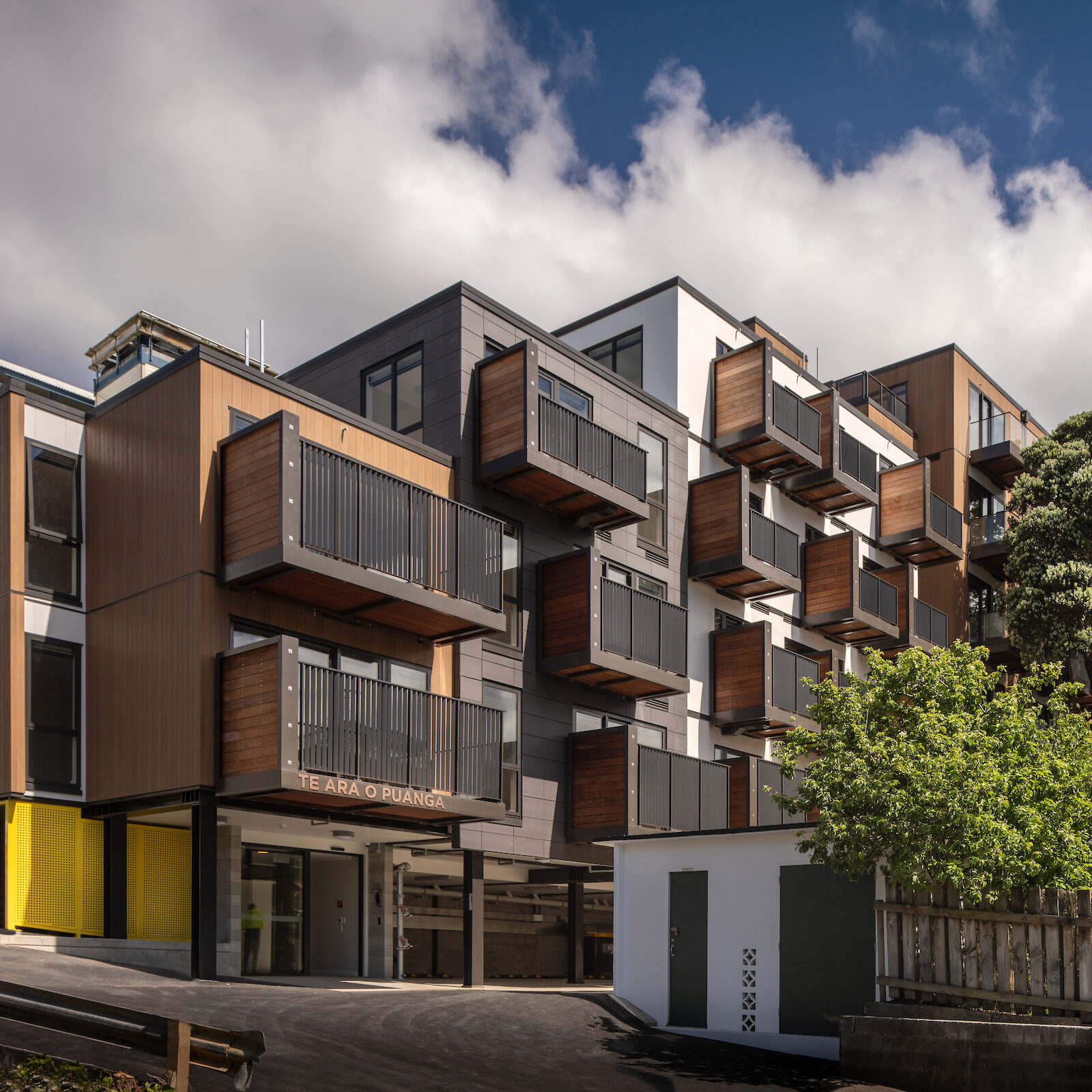 It is thanks to the foresight and generosity of some amazing Hospice supporters that these apartments have come about.

Last week, the blessing of Te Ara o Puanga was attended by Te Āti Awa, Ngati Toa, Mary Potter Hospice staff, Te Pou Tautoko, members of the Mary Potter Hospice Board and McKee Fehl staff. An event to thank some of our amazing Foundation donors was also held.
The name Te Ara o Puanga means the pathway of Puanga, which is the star that hails the season of Matariki. Designed by Archaus architect Huw Parslow, the apartment building is tucked behind the existing Mary Potter Hospice Inpatient Unit facility on a small and steep site, and is predominantly constructed of prefabricated engineered timber walls and mass-produced timber floor panels, all manufactured off-site and craned into place.
"A key driver for the Hospice was a respectful development that would not cause undue stress for the patients in their care, the staff they employ, or the wider community," says Huw.
Sustainability was also an important element of the Te Ara o Puanga construction for the Hospice.
"The use of timber in construction is a keyway for the building industry to respond to the drive for climate change, by sequestering carbon from the environment. Carbon in the form of C02 is captured and stored as trees grow, offsetting the emissions produced through the production of materials such as steel and concrete," says Huw.
There are 41 apartments in total – including 29 furnished studios, eight one bedroom apartments and four two bedroom apartments. The apartments are being rented out on the rental market and the income will help to fund Mary Potter Hospice services into the future.
We'd like to say a huge thank you to all of the people who were involved in bringing Te Ara o Puanga to life.